More Protests Planned This Week For Eric Garner, Tamir Rice, Mike Brown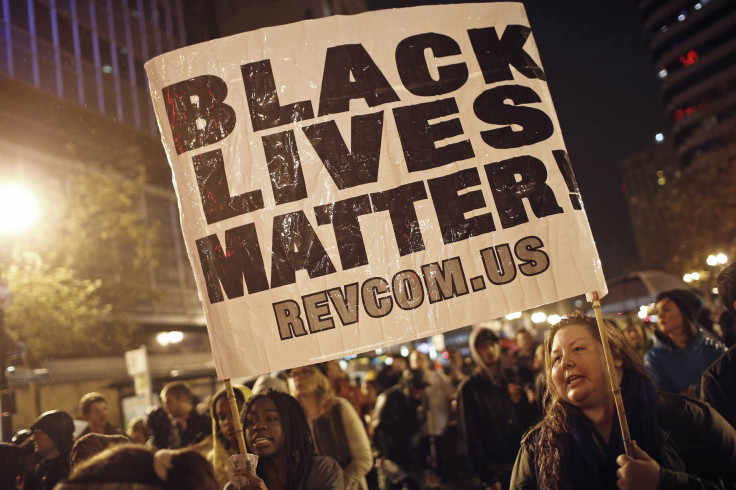 The recent deaths of Eric Garner, Mike Brown, Tamir Rice and others at the hands of police officers who have not faced charges have rallied protesters nationwide for at least four days, with more protests across major U.S. cities planned this week.
Most of the thousands protesting have peacefully marched through streets, sometimes blocking traffic or laying silently on sidewalks, mall floors, college campuses and other areas in so-called die-ins. The latest protests erupted Wednesday after a grand jury said it would not indict the officer who wrestled Garner to the ground in a chokehold in July. At least two Garner protests turned violent on Saturday, in Berkeley and Seattle.
The decision not to indict the officer who killed Garner came a week after a grand jury in Missouri decided not to indict the officer who fatally shot Brown, 18, in August after an altercation. Rice, 12, died from gunshot wounds in November after an officer reacted quickly to what he later realized was Rice's toy gun and shot him.
More protests are planned this week, including a march in Washington, D.C. Saturday to pressure Congress to hold hearings and pass laws to reform the state grand juries that choose whether or not to indict police officers who kill civilians.
Monday, Dec. 8
Milwaukee, Wisconsin: Marquette Alumni Solidarity Die-in at 1442 W. Wisconsin Ave., 10:30 am.
Princeton, New Jersey: Princeton Theological Seminary at 64 Mercer St., 12:30 pm.
Poughkeepsie, New York: U.S. Bankruptcy Court, at the federal courthouse, 347 Main St., noon-2 pm.
Gainsville, Florida: MLK Memorial Garden at 200 E. University Ave., 4:15 pm.
Xenia, Ohio (near Dayton): Greene County Courthouse, 45 North Detroit St., 4:30 to 6 pm.
Tuesday, Dec. 9
Philadelphia, Pennsylvania: Blackout vigil at Temple University's belltower, 6 pm.
Wednesday, Dec. 10:
Chicago, Illinois: Candlelight Vigil at Chicago Theological Seminary, 1407 E. 60th St., 5 pm.
Saturday, Dec. 13:
Washington, D.C.: Freedom Plaza, Pennsylvanian and 13th Streets Northwest, 10:30 am.
© Copyright IBTimes 2022. All rights reserved.
FOLLOW MORE IBT NEWS ON THE BELOW CHANNELS