Regian Eersel Finds Comfort In Having Massive Target On His Back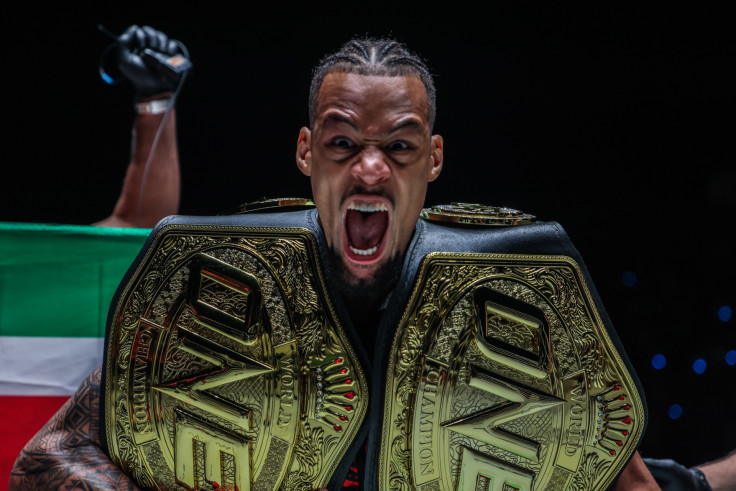 KEY POINTS
Regian Eersel only needed 46 seconds to retain the ONE lightweight Muay Thai belt
"It means you're the best," Eersel said of being the hunted instead of the hunter
Eersel is eyeing a rematch with Arian Sadikovic as his next potential challenge
ONE Championship has not seen a Muay Thai fighter that provides as much dominance as that of two-sport Muay Thai king Regian Eersel, and he is certainly enjoying his run atop the mountain.
The bearer of a formidable 22-fight win streak, Eersel has no qualms about living in the moment.
"Having a target on the back is no pressure. When you have the target, everybody is focusing on you. It means you're the best. It keeps me sharp," Eersel stated at the post-fight press conference following his great showing at ONE Fight Night 11.
Russia's Dmitry Menshikov was expected to provide a major challenge to Eersel's unstoppable reign with the ONE lightweight Muay Thai title, but a well-placed left hook to the temple saw Meshikov crash to the canvas.
Olivier Coste gave Menshikov the benefit of the doubt, but upon seeing him stumble and struggle to stand on his feet, the referee had no choice but to call for the bell and award Eersel the win by TKO–all of it happening in just 46 seconds.
Eersel apologized to the crowd for having such a short fight as he also wanted to show a "really good, long fight."
"Dmitry apologized to me after the fight. He's sorry he could not continue to fight."
"I didn't expect it at all. I expected a KO, but not that fast. I was prepared for a five-round bout. I wanted to show my skills, especially my elbows. I'm a little bit disappointed."
The dominance of the reigning Muay Thai and kickboxing lightweight king, while applauded by the fans, brings to question who is up next for him after effectively cleaning out both sports' divisions.
When asked about who he personally foresees as his next opponent, Eersel put forward a name that also fought at ONE Fight Night 11 and someone he has shared the ring with in the past–Arian Sadikovic.
"He (Sadikovic) did good, pressing Nieky [Holzken]. I think he needs to get two wins before he can fight me again," Eersel said.
Sadikovic had an all-around masterclass against kickboxing legend Nieky Holzken, effectively beating "The Natural" at his own game with well-placed shots that stunted any momentum his opponent was hoping to build and went on to win by unanimous decision.
With seemingly no one ready to challenge him for his world titles just yet, Eersel made the following declaration.
"I'm the undisputed best striker in the world right now," he ended.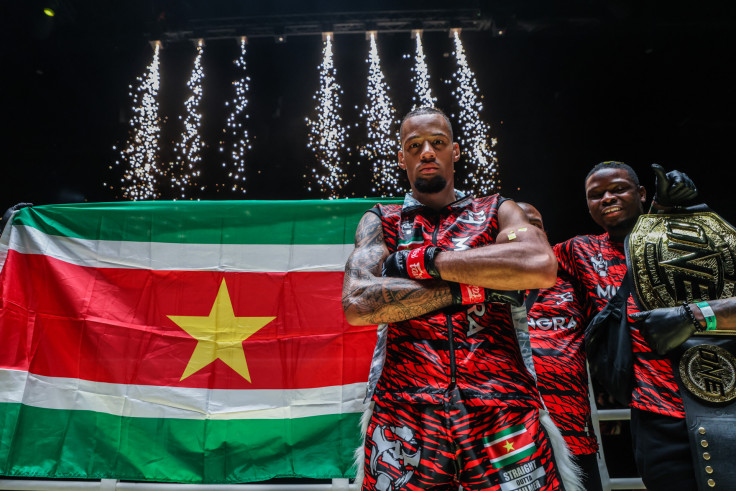 © Copyright IBTimes 2023. All rights reserved.