Relatives, Activists Cry Foul Over Investigation As Russia Marks One Year Since Nemtsov Assassination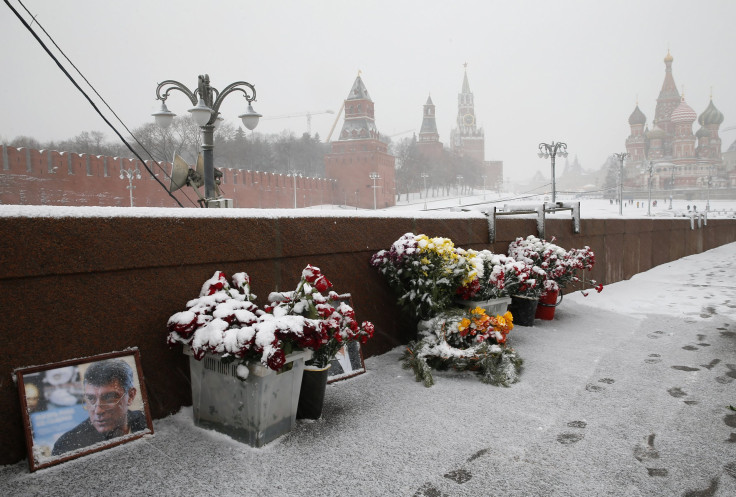 MOSCOW — Andrei Margulev has spent at least three hours almost every day for the last eight months standing at the spot on a bridge by the Kremlin walls where opposition leader Boris Nemtsov was gunned down last year.
One of a small group of activists maintaining a round-the-clock watch over an improvised memorial of flowers, photographs and poems, the pensioner has endured temperatures of below -20 degrees, harassment by, often drunk, passers-by, and repeated detention by the police.
"We show that nothing has been forgotten," said Margulev.
Four bullets hit Nemtsov on Feb. 27, 2015, at 11:31 p.m. as he walked home across Moscow's Bolshoi Moskvoretsky Bridge with his girlfriend. Marginalized in public life in his later years because of increasingly anti-Putin views, Nemtsov was, nonetheless, a key figure in Russia's opposition who united an older and younger generation of activists — and his loss has been keenly felt.
Every evening, at the same time and the same place, activists now hold a minute's silence in his memory. Six people attended Wednesday evening.
"You can't just shoot people in the back like dogs when you don't agree with them," said Elvira Kamareva, 18, one of those present.
The makeshift memorial at the site has been cleared by city workers on at least 15 occasions — but, every time, volunteers buy new flowers and put up new photographs. "It has become an important place of protest," said Margulev.
Russia will mark Saturday one year since Nemtsov, a former deputy prime minister, was murdered in central Moscow, the most brazen political killing in President Vladimir Putin's 15 years at the top of Russian politics. As with other high-profile assassinations in Russia, police have arrested a group of people accused of carrying out the murder but seem unwilling, or unable, to identify those who may have plausibly masterminded the assassination.
Relatives and political allies of Nemtsov said the five men accused by investigators are pawns and that those who ordered the killing have not faced justice. Many point the finger at Ramzan Kadyrov, the authoritarian leader of the North Caucasus republic of Chechnya. Fiercely loyal to Putin, Kadyrov has openly threatened Russia's small band of liberal opposition, who he and other Kremlin loyalists allege are in the pay of the United States. Such allegations come at a time of intense geopolitical tension between a chorus of NATO members, led by the U.S, and growing Russian aggression, prompting Russian prime minister to declare last month that the world had entered "a new cold war."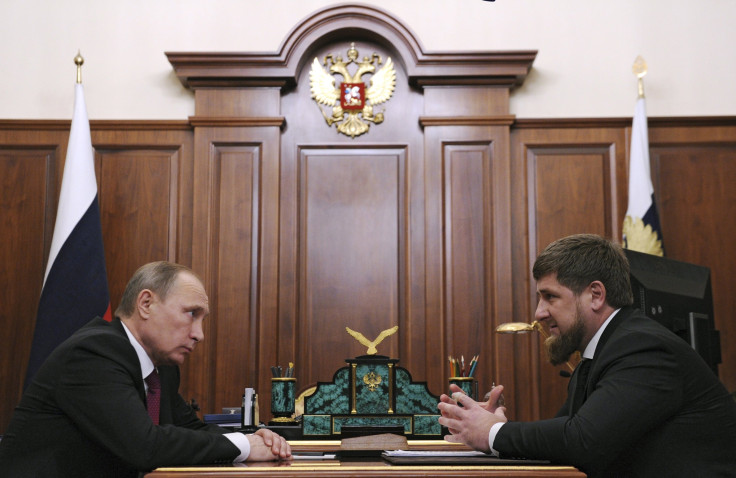 The anniversary of Nemtsov's unsolved public assassination — just a few hundred meters from the red-brick walls of the Kremlin in front of dozens of CCTV cameras — which generated a huge outpouring of public grief and was condemned around the world, with countries, including the U.S., urging Russia to bring the killers to justice, has reignited the conflict between brute force and rule of the law.
Nemtsov's murder was just one in a series of killings of Kremlin critics under Putin. Other prominent victims include American journalist Paul Klebnikov, killed in a hail of machine gun bullets in 2004; crusading journalist Anna Politkovskaya, shot dead in her Moscow stairwell in 2006; human rights activist Natalya Estemirova, abducted in the Chechen capital of Grozny in 2009 and found dumped by the side of the road with bullet wounds in her head; former Russian security officer Alexander Litvinenko, poisoned with radioactive material in London in 2006; and Stanislav Markelov, a human rights lawyer shot dead in central Moscow in 2009.
No one has been brought to justice for the killing of Klebnikov, Estemirova or Litvinenko, while the organizers of the Markelov and Politkovskaya murders have never been identified.
Surveys indicate that most Russians do not expect those responsible for Nemtsov's killing ever to be brought to justice and, a year on from the murder, an official probe appears to be proceeding along familiar lines.
Investigators have arrested five men in Nemtsov's case accused of carrying out the killing for 15 million rubles ($200,000). The man investigators allege pulled the trigger is Zaur Dadayev, a former senior officer in an elite Chechen police unit. Another four men — Anzor Gubashev, Shadid Gubashev, Temerlan Ekserkhanov and Khamzat Bakhaev — are in prison awaiting trial.
A sixth suspect, Beslan Shabanov, blew himself up when enforcement officers tried to arrest him in Grozny in March.
Dadayev initially admitted to Nemtsov's murder — but then withdrew his confession, alleging he was tortured. "We have proof that he wasn't at the scene of the crime," Dadayev's lawyer Shamsudin Ysakaev said in an interview with the Open Russia news website, published Thursday.
Investigators allege that the mastermind of the murder was a man called Ruslan Mukhutdinov, who is not in custody and is believed to have fled Russia.
The head of Russia's Investigative Committee said last month that the case has been "solved," but this is fiercely rejected by friends and relatives of Nemtsov who say that the trail leads back to Chechen leader Kadyrov.
The role of Mukhutdinov is hotly disputed by Nemtsov allies who allege he is just a convenient fall guy. In a report by opposition newspaper Novaya Gazeta published Wednesday containing previously unseen details of the investigation, Mukhutdinov was described as the driver of Ruslan Geremeev, a senior police commander in Chechnya with links to close political allies of Kadyrov.
"He [Mukhutdinov] can't have had his own motives for killing Nemtsov," Ivan Prokhorov, a lawyer for the Nemtsov family, told the RBC newspaper in November.
Geremeev's whereabouts are unknown, and legal attempts by Nemtsov's family lawyers to push for the questioning of Kadyrov have been blocked.
Nemtsov's friends and relatives highlight the ties between the accused and the same elite Chechen police unit, and note that Kadyrov publicly described alleged assassin Dadayev as a "true patriot of Russia" after his arrest.
"I know that people from the government are doing everything to slow down the investigation ... the case is not solved because Putin doesn't want it to be," Nemtsov's daughter, Zhanna Nemtsova, said in an interview with Spanish newspaper El Mundo last week.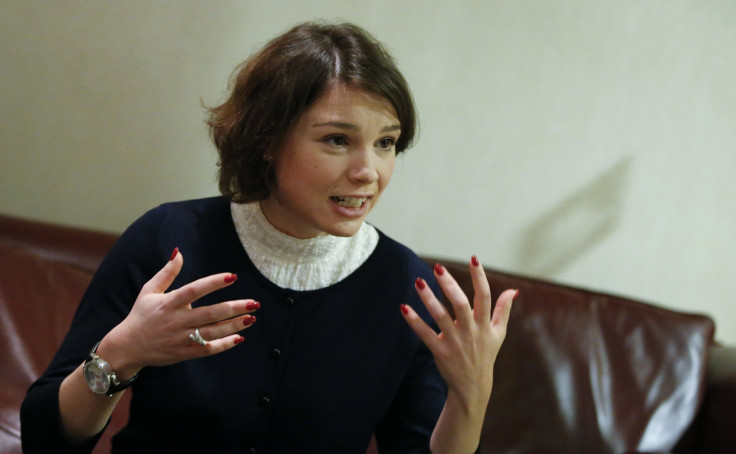 Kadyrov does not hide his disdain for Russia's small anti-Kremlin opposition and he posted a video showing opposition leader and former Russian prime minister Mikhail Kasyanov in sniper sights to his Instagram account last month. Journalists and critics link Kadyrov to the killing of human rights activist Estemirova in 2009 as well as deaths of political opponents in Vienna and Dubai.
"I am convinced that Kadyrov is responsible for the murder of my friend Boris Nemtsov," opposition leader and Nemtsov ally Ilya Yashin said at a presentation of a report about Kadyrov's growing political power Tuesday in Moscow. Yashin says that the police investigation into the murder hit a wall as soon as it appeared to implicate figures close to the Chechen leader.
A rally in Moscow Saturday in memory of Nemtsov is expected to be attended by thousands of people, although city authorities refused permission for demonstrators to march past the spot where he was killed.
Back at the makeshift memorial on the bridge, activist Margulev said keeping Nemtsov's memory alive helps to change attitudes. "It is important because people stop and ask what happened and then they start to think," he said.
© Copyright IBTimes 2023. All rights reserved.