Religious Groups Furious Over German Circumcision Ban; Call It Prejudiced Against Non-Christians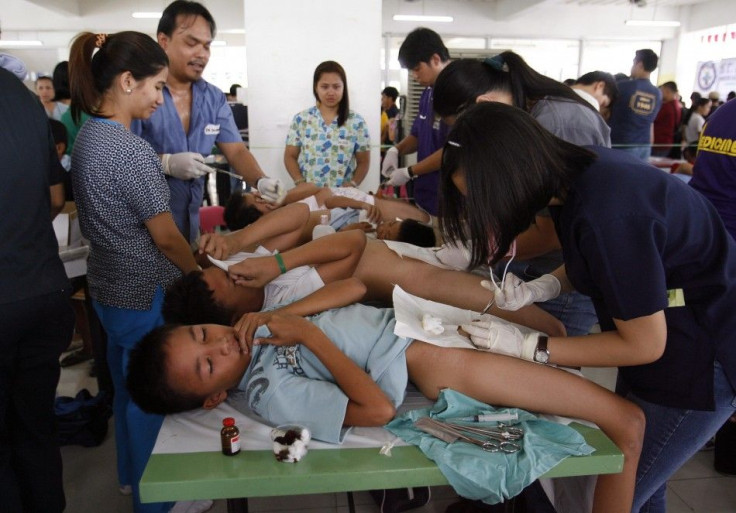 A German court's ban on circumcision has drawn criticism from Jews, Muslims and Christians who perceive it as an infringement of religious freedom, while medical practitioners said the ban could encourage unauthorized and untrained people performing illegal circumcisions leading to health risks.
A judge at a court in Cologne ruled last month that circumcision of minors amounted to criminal bodily harm because it went against a child's interests by inflicting physical alteration of the body by people who determined the child's religious affiliation.
European rabbis who met in Berlin on Thursday said they would hold further talks with Muslim and Christian leaders in Stuttgart next week to jointly fight the ruling, which they fear could lead to a national ban, despite the government's assurances.
The court, which took action on a case alerted by a doctor who treated a Muslim boy for bleeding following circumcision, emphasized that the ruling didn't ban circumcision, but required families to wait until their sons were old enough to decide for themselves.
The head of the German Medical Association Frank Ulrich Montgomery said the ban meant there was an increased risk of this task being performed by lay people which, because of poor hygiene conditions, could lead to serious complications.
He suggested that doctors do not perform circumcisions until the law was clarified.
Religious communities, however, called for circumcisers to continue performing the ritual. We urge the Jewish community in Germany and circumcisers to continue to perform circumcisions and not to wait for a change in the law, Pinchas Goldschmidt, chief rabbi of Moscow was quoted as saying by Reuters.
Circumcision represents the basis for belonging to the Jewish community. It has been practised for 4,000 years and cannot be changed, he said.
Goldschmidt said the ruling is the latest in the string of prejudiced European laws against non-Christians, by which Switzerland banned building of minarets, France and Belgium banned veils in public and Netherlands attempted to ban Halal and kosher meat.
I don't think that today there is a quasi-ban of circumcision in Germany, but it is an attack on circumcision - a big attack on circumcision - and I am here because I think that this is not only a problem for Germany but a problem for Europe,'' said Goldschmidt.
Germany is an integral part - one of the most important parts - of Europe, so we want to solve this problem here first, he said.
German Foreign Minister Guido Westerwelle assured that the court ruling didn't mean an end of the practice, saying 'the free exercise of religion is protected in Germany - that includes religious traditions.
An Israeli parliamentary committee on Monday condemned the ruling saying the infringement of religious freedom evokes memories of the Holocaust.
Committee chairman Danny Danon, in a meeting with the German ambassador to Israel Andreas Michaelis, said circumcision is one of the pillars of Judaism, and the last time it was restricted was in Germany during its darkest hour.
Danon said the Jewish state would not tolerate restrictions on the practice of Judaism anywhere in the world, and certainly not in Germany, as reported by the AP.
Michaelis said his country was working to resolve the issue, adding that it's clear that the ruling prohibiting circumcision is more sensitive in Germany because of the Holocaust.
© Copyright IBTimes 2023. All rights reserved.