Remembering a Legend: Steve Jobs' Commencement Speech [VIDEO]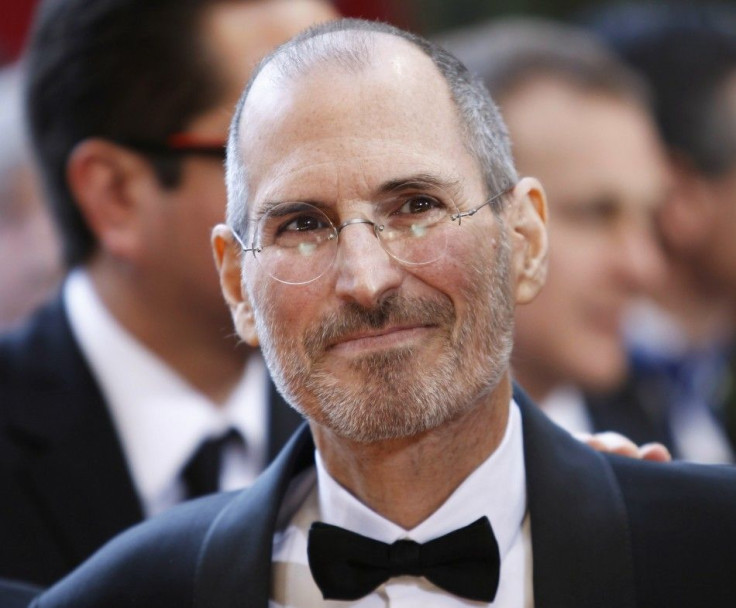 The death of Steve Jobs, 56, Wednesday marked the end of a lengthy battle with pancreatic cancer. Despite his highly publicized struggle, Jobs never failed to inspire and enrich those around him.
In 2005, Steve Jobs' commencement speech inspired a crowd of young Stanford University graduates. The visionary Apple co-founder recounted crucial moments of his life and legacy, while imparting wisdom to the next generation. In revisiting the speech on the night of his death, Jobs' own words shed light on a legend.
Truth be told, he laughed in 2005. This is the closest I've ever gotten to a college graduation.
In 1972, after one semester at Reed College, Jobs dropped out. It wasn't all romantic. I didn't have a dorm room, so I slept on the floor in friends' rooms, I returned coke bottles for the 5¢ deposits to buy food with, and I would walk the 7 miles across town every Sunday night to get one good meal a week at the Hare Krishna temple. I loved it. And much of what I stumbled into by following my curiosity and intuition turned out to be priceless later on.
Jobs' freedom lead him to build computers with his high school friend, Stephen Wozniak, in a garage in 1976. We worked hard, and in 10 years Apple had grown from just the two of us in a garage into a $2 billion company with over 4000 employees. We had just released our finest creation - the Macintosh - a year earlier, and I had just turned 30. And then I got fired, he explained.
I didn't see it then, but it turned out that getting fired from Apple was the best thing that could have ever happened to me. The heaviness of being successful was replaced by the lightness of being a beginner again, less sure about everything. It freed me to enter one of the most creative periods of my life, Jobs said.
In the next five years, Jobs launched NeXT, Pixar, and met his wife. He returned to Apple in 1996 and used the technology he had developed at NeXT to pioneer new technology at Apple. From 1996 to 2005, Jobs lead Apple through the development of Mac OS X, the iPod, the iPhone, the iPad, and the iTunes Music Store, helping the company grow to be one of the largest tech companies in the world.
In 2004, however, Jobs was diagnosed with a rare, aggressive pancreatic cancer.
My doctor advised me to go home and get my affairs in order, which is doctor's code for prepare to die. It means to try to tell your kids everything you thought you'd have the next 10 years to tell them in just a few months. It means to make sure everything is buttoned up so that it will be as easy as possible for your family. It means to say your goodbyes.
Although Jobs appeared to go into remission shortly after doctors surgically removed the cancerous tumor, but he was left moved by the experience.
Your time is limited, so don't waste it living someone else's life, he told the young graduates. Have the courage to follow your heart and intuition. They somehow already know what you truly want to become.
Jobs ends his speech remembering The Whole Earth Catalog, a publication by Stewart Brand, which influenced him as a young man.
On the back cover of their final issue was a photograph of an early morning country road, the kind you might find yourself hitchhiking on if you were so adventurous. Beneath it were the words: Stay Hungry. Stay Foolish. It was their farewell message as they signed off. Stay Hungry. Stay Foolish. And I have always wished that for myself.
Thank you, Steve Jobs. Stay Hungry. Stay Foolish.
© Copyright IBTimes 2023. All rights reserved.