Republican Debate Candidate List 2015: Donald Trump, Carly Fiorina And Jeb Bush Qualify For CNN Event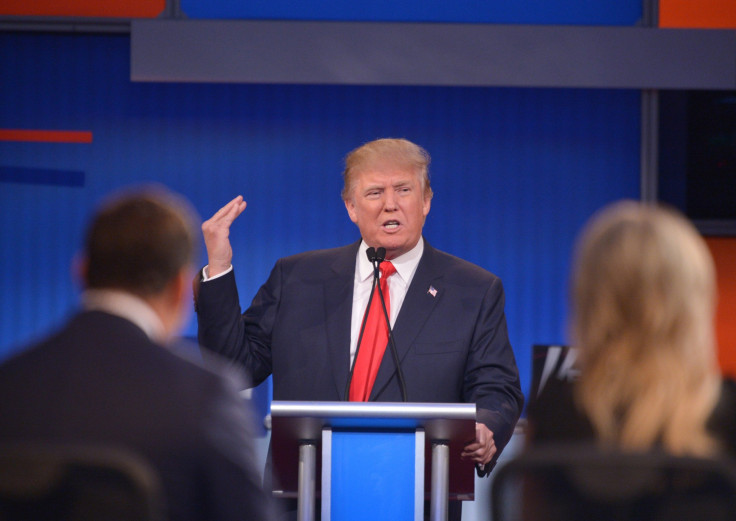 After a change in criteria, 11 Republican presidential candidates are now scheduled to appear in the second GOP debate Wednesday night, CNN reported. This time around, former Hewlett-Packard CEO Carly Fiorina will be included in the prime-time debate featuring the top-tier candidates.
Aside from Fiorina, the other 10 candidates to appear in the main debate are businessman Donald Trump, former Florida Gov. Jeb Bush, Wisconsin Gov. Scott Walker, retired neurosurgeon Ben Carson, U.S. Sen. Ted Cruz of Texas, U.S. Sen. Marco Rubio of Florida, former Arkansas Gov. Mike Huckabee, U.S. Sen. Rand Paul of Kentucky, Ohio Gov. John Kasich and New Jersey Gov. Chris Christie.
The top-tier GOP debate is scheduled to air on CNN at 8 p.m. EDT. The news network this month amended the criteria required for the second round of debates because of a low number of national public poll offerings since the first GOP debate in Cleveland Aug. 6.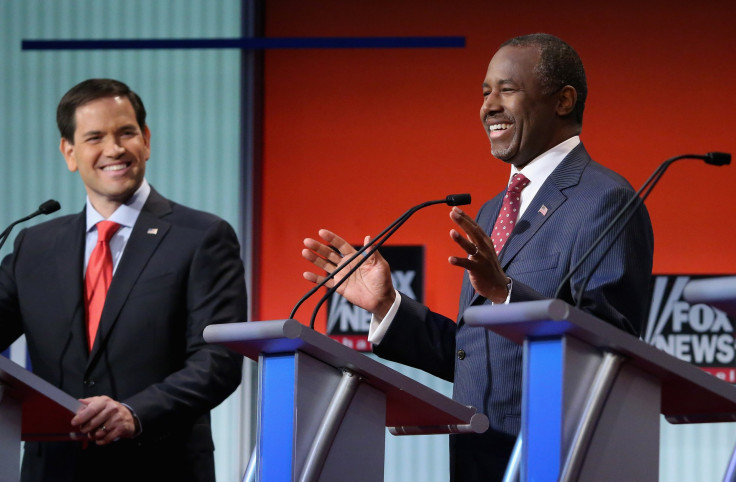 "In May, we announced criteria for our Sept. 16th Republican debates at the Ronald Reagan Presidential Library," CNN said in a statement. "We said that we would use the average of approved national polls from July 16th through Sept. 10th to determine the makeup of the debates. At the time, we expected there to be many more national polls following the first Republican debate, in August, than there appears there will be."
Five candidates have been selected for the "happy hour" debate, which is scheduled to run prior to the prime-time debate from 6 p.m. to 7:45 p.m. EDT. The candidates selected for the earlier forum are former Texas Gov. Rick Perry, former Pennsylvania Sen. Rick Santorum, Louisiana Gov. Bobby Jindal, former New York Gov. George Pataki and U.S. Sen. Lindsey Graham of South Carolina.
The debate is scheduled to take place at the Ronald Reagan Presidential Library in Simi Valley, California.
© Copyright IBTimes 2023. All rights reserved.