Republican National Convention Pays Tribute To Wisconsin Sikh Victims With Prayer; Many Dub Effort As Hollow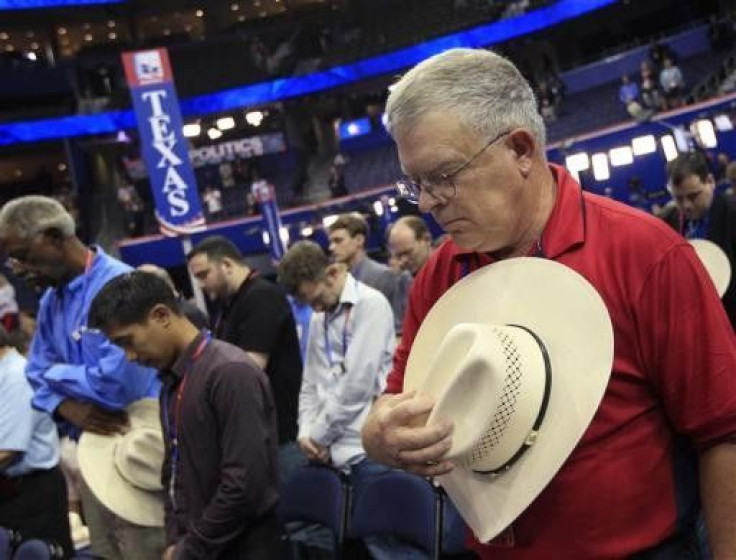 In a first of its kind, a Sikh American delivered the invocation at the Republican National Convention (RNC) Wednesday night, CNN reported.
The RNC, being held in Tampa, Fla., decided to provide succor to the grieving victims of Wisconsin gun shooting.
Ishwar Singh, president of the Sikh Society of Central Florida, addressed the gathering in session entitled "We Are All One." He stressed on unity stating that "Everyone has one God. The Gods have different names but there is one God," an Indian television media reported.
The invocation was based on an invitation to the convention from the father of the Governor of South Carolina, Nikki Haley. Haley is an Indian American.
The inclusion of the Sikh prayer follows the recent shooting incident where the gunman, Michael Page, opened fire on the Sikhs at a worship house in Wisconsin, killing six worshippers and injuring three others in what was identified as a racially motivated mass shooting.
Though the invocation won recognition as a sign of progress in America, simultaneously it drew criticism as a hollow attempt wherein leaders were urged to check extremism in speech.
The invocation has to be viewed against the recent meeting of First Lady Michelle Obama with the Wisconsin victims at Oak Creek that was well-received by the Sikh community.
Soon after the incident, President Obama called for "soul searching," among the U.S. citizens.
Following the shooting, lawmakers from House of Representatives and the Senate had urged the Department of Justice and the Federal Bureau of Investigation to include hate crimes against Sikhs the in hate crime list, Press Trust of India reported.
© Copyright IBTimes 2023. All rights reserved.