Republican Violence Against Women Act Draws White House Veto Threat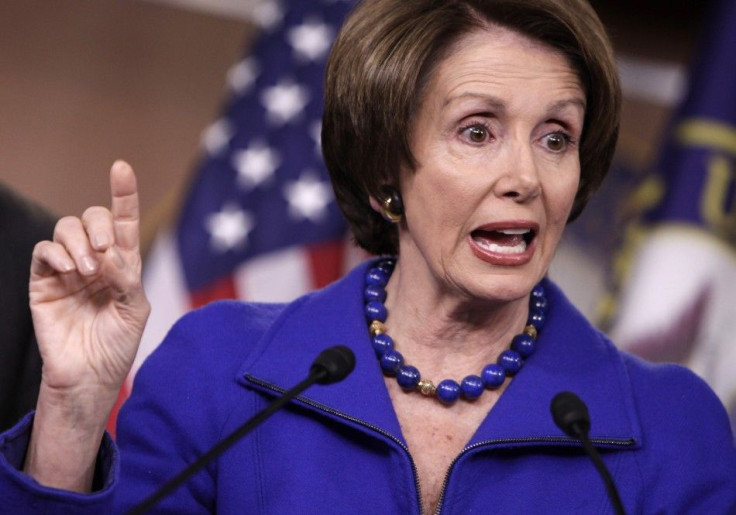 The Obama administration has joined Democratic lawmakers in denouncing a Republican-sponsored measure to renew the Violence Against Women Act, saying the bill eliminates needed safeguards against domestic violence.
The Violence Against Women Act has been renewed twice without incident since it was instituted in 1994, but this year the push to extend it has become enmeshed in partisan dispute. A bill authored by Senate Democrats would have expanded protections for immigrants, lesbian and transgender women and Native Americans, leading Republicans to accuse the Democrats of using the bill as a vehicle to advance unrelated pieces of their agenda.
Republicans in the Senate joined Democrats in approving the bill, but the House legislation up for a vote on Wednesday breaks with the Senate version on a few points that have drawn the ire of Democrats and advocacy groups. A statement released by the White House said the bill would undermine the core principles of the Violence Against Women Act.
H.R. 4970 rolls back existing law and removes long-standing protections for victims of domestic violence and sexual assault - crimes that predominately (sic) affect women, the statement said. If the President is presented with H.R. 4970, his senior advisors would recommend that he veto the bill.
The House bill excises language prohibiting discrimination against gays and lesbians in grant programs related to the Violence Against Women Act, makes it more difficult for battered undocumented immigrants to get relief and does not allow Native American women abused on tribal land to prosecute their assailants through tribal authorities.
Under the House version, abused immigrant spouses of citizens would find it harder to seek asylum: they would face a higher standard of proof and the government would be permitted to interview the accused spouses, something critics say would expose the women to more violence. Immigrant women who cooperate with law enforcement officers investigating a crime would no longer be able to obtain permanent residence through a visa program that encourages immigrant victims to work with police.
It also wades into a complex legal issue of domestic violence prosecutions on tribal lands. Currently, Native American authorities can only prosecute crimes committed on tribal land if the perpetrator is also a Native American. The Senate bill would have allowed tribal authorities to also target non-Native Americans who abuse women on tribal lands, citing disproportionately high rates of abuse among Native American women, but the House bill discards that measure.
In addition to prompting a veto threat, the changes have produced furious objections from advocacy groups and led House Minority Leader to slam Republicans for seeking a partisan, ideological agenda at the expense of the safety of America's women, children and families.
Election-year politics have shadowed efforts to reauthorize the act. Vice President Joe Biden joined Senate Democrats in saying Republicans were neglecting the needs of women, while Republican Sen. John McCain criticized Democrats for conjuring a War on Women that McCain said was imaginary.
The war on women phrase surfaced earlier this year after Republicans strongly objected to a measure in the Affordable Care and Coverage Act mandating that religious institutions, including Catholic hospitals and universities, provide health insurance that covers contraceptives. The Obama campaign has worked actively to curry the support of women, whose vote could prove decisive. Most polls show women favoring Obama over Mitt Romney by a large margin.
© Copyright IBTimes 2023. All rights reserved.