Researchers Estimate How Much Rain Would Have Filled Up Martian Lakes
KEY POINTS
Scientists estimated the amount of rain it would have taken to fill up Martian lake basins
The estimates could help determine which climate models of Mars are more accurate
If Mars had water, it could also have once hosted life
What was the climate of ancient Mars like before it became the Red Planet we know today? A team of researchers estimated the amount of rain that could have filled ancient Martian lake beds in an effort to answer that question.
Despite the many studies and explorations of our planetary neighbor, the ancient climate of Mars remains to be a mystery. The planet has lake basins and riverbeds, suggesting the presence of water, but computer climate models have yet to present Mars with enough surface water for a long-enough period. And so far, frozen water has been discovered on the planet but not liquid water.
In a new study published in Geology, a team of researchers studied 96 open and closed basin lakes that were likely formed between 3.5 and 4 billion years ago to determine how much rain would have been needed to fill them. Based on their results, the researchers determined that there had to be between 4 to 149 meters (13 to 520 feet) of rain in a single event to fill the lakes.
"It's a huge cognitive dissonance. Climate models have trouble accounting for that amount of liquid water at that time," study lead Gaia Stucky de Quay of the University of Texas (UT) Jackson School of Geosciences said in a news release. "It's like, liquid water is not possible, but it happened. This is the knowledge gap that our work is trying to fill in."
Today, Mars is a wasteland but if it did have water, it's also possible for it to have once hosted life, which is exactly what the Mars 2020 Perseverance rover will be looking for once it gets to the Red Planet.
"Because on Earth, almost everywhere there is water, there is life," NASA explains. "Whether the water is boiling hot or frozen, some sort of creature seems to thrive in it."
Finding water on Mars could also have great implications for future plans to send humans to Mars. The researchers' estimate of possible precipitation on Mars could help determine which models could bring scientists closer to a more accurate picture of what Mars was really like.
"This is extremely important because 3.5 to 4 billion years ago Mars was covered with water. It had lots of rain or snowmelt to fill those channels and lakes," Stucky de Quay said. "Now it's completely dry. We're trying to understand how much water was there and where did it all go."
The work is said to be the first time that researchers have quantified the possible precipitation on Mars.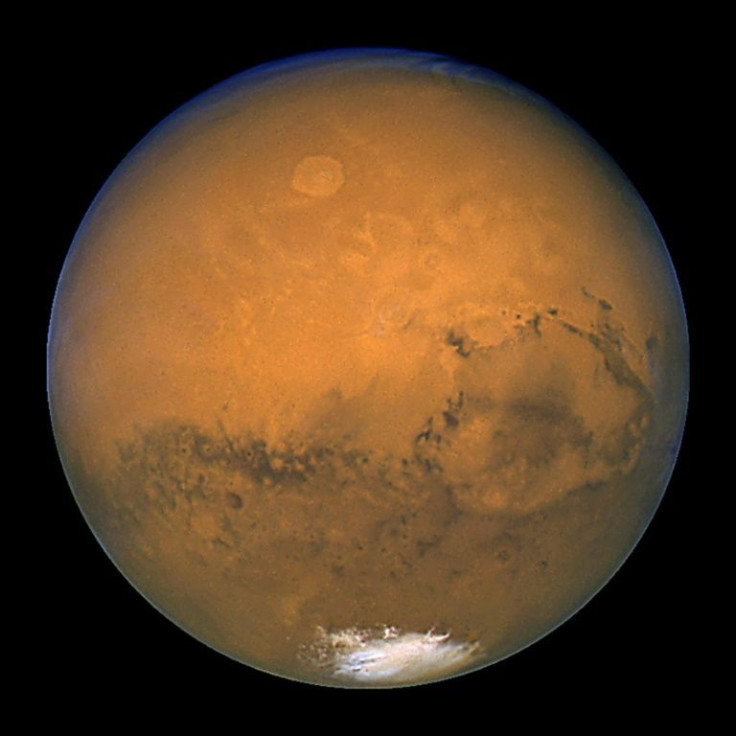 © Copyright IBTimes 2023. All rights reserved.