'Retreated With Losses': Ukraine's Military Kills 160 More Russian Soldiers Amid Major Offensive
KEY POINTS
Ukraine's general staff of the armed forces released data of Russian forces' total combat losses
Russian forces attacked the town of Chuhuiv in the Kharkiv region Thursday
Russian missiles also reportedly struck infrastructure in the Kyiv region
At least 160 more Russian soldiers have been killed along with damages to several military equipment in southern Ukraine, Kyiv's General Staff of the Armed Forces said Thursday.
The number of casualties brings the total military personnel loss for Russia to more than 40,000.
The Ukrainian military also destroyed three tanks and other military equipment in the past 24 hours. In a Facebook post, the Operational Command South said Russian fighters "retreated with losses," Ukrinform reported.
"The enemy, mostly holding the defense lines, dared to counterattack in two directions: from Bruskynske to Bilohirka and from Novohrednieve to Andriivka. There was no success. They retreated with losses. In the evening, the enemy again attacked Mykolaiv using Smerch multiple rocket launchers. Hitting the open surfaces of one of the city's districts with no losses or destruction only emphasizes the essence of the psychological pressure of such attacks," the statement read.
It was also reported the aircraft of the Armed Forces of Ukraine hit enemy strongholds five times around the villages of the Beryslav and Kherson districts. Meanwhile, Ukrainian rocket and artillery units completed 271 fire missions in the past day. A Forpost UAV was also destroyed by a Ukrainian anti-aircraft missile unit as it attempted to carry out reconnaissance in the Mykolaiv region.
Ukraine's general staff of the armed forces also released data of the total combat losses of the Russian forces between Feb. 24 and July 28. The statement added Moscow's forces suffered their heaviest losses on the Kryvyi Rih front, according to Pravda.
On Thursday morning, Russian forces attacked the town of Chuhuiv in the Kharkiv region, the mayor said.
"Currently, we have a report of several enemy hits in different neighborhoods of the city. It is already known for sure about the destruction of residential buildings, the presence and number of victims are being specified," Halyna Minaeva said on Facebook, according to Al Jazeera.
Russian missiles also reportedly struck infrastructure in the Kyiv region.
"This morning, the enemy launched a rocket attack on one of the communities of the Vyshgorod district," Governor Oleksiy Kuleba wrote on Telegram. "Information about casualties is being clarified. All emergency services are already working on the spot."
International Business Times cannot independently verify the claims.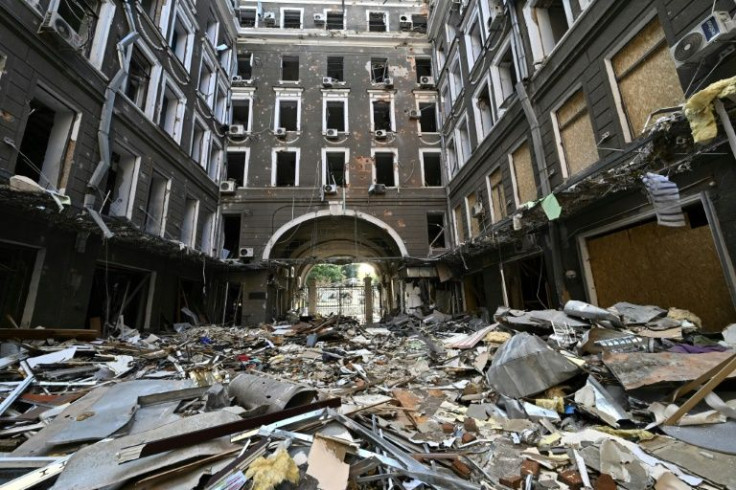 © Copyright IBTimes 2023. All rights reserved.