Rick Perry Ad Goes Viral (VIDEO)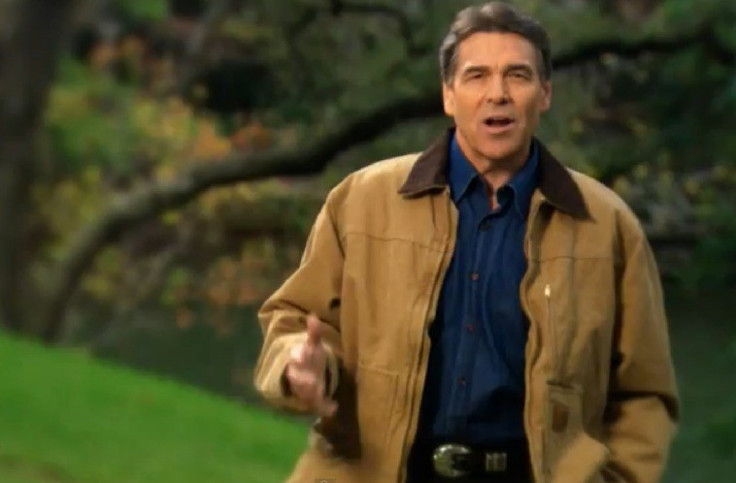 The latest ad from GOP presidential candidate Rick Perry has gone viral. Wearing a rugged jacket, and talking tough, the Texas governor goes after Democratic President Barack Obama and has members of his own campaign questioning the tactic.
Yet Perry is getting considerable attention that he needed, considering he's been showing rather week in polls in recent months after storming to the lead at one time in the Republican presidential nomination race. In the ad seen below, Perry questions Obama's faith, and goes after him for reversing the ban on gays in the military.
In doing so, Perry broadly flashes his Christian card.
I'm not ashamed to admit that I'm a Christian, but you don't need to be in the pew every Sunday to know there's something wrong in this country when gays can serve openly in the military but our kids can't openly celebrate Christmas or pray in school, Perry says in the ad.
As president, I'll end Obama's war on religion. And I'll fight against liberal attacks on our religious heritage.
Faith made America strong. It can make her strong again. I'm Rick Perry and I approve this message.
See the video below:
© Copyright IBTimes 2023. All rights reserved.