Riding E-Commerce, Walmart Puts Up Stellar Sales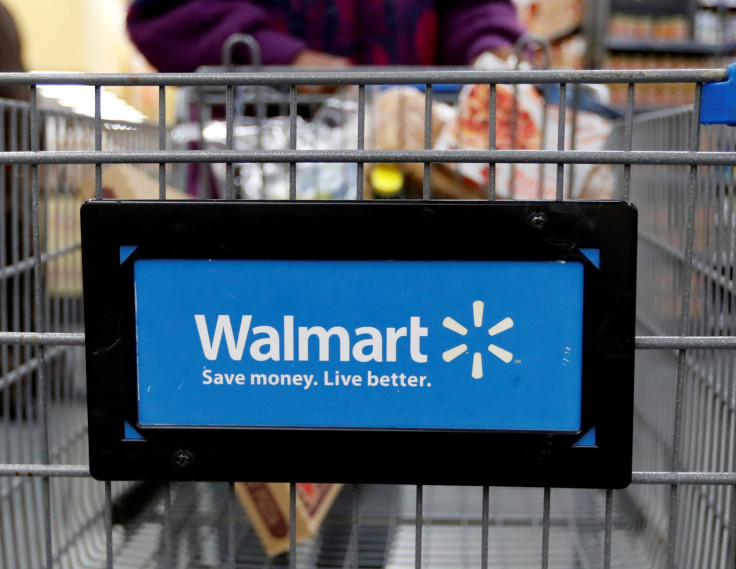 One of the ongoing narratives of the digital age has been the death of retail at the hands of e-commerce. Traditional retailers like Walmart (NYSE:WMT) have been perceived as being at a decided disadvantage compared to their organic online competitors like Amazon. In light of Walmart's size, the thinking goes, rotating to embrace e-commerce is like attempting to turn the Titanic.
This article originally appeared in the Motley Fool.
When the world's largest retailer reported the financial results for its fiscal 2019 second quarter, which ended July 31, Walmart demonstrated that it is much more nimble than the doubters believed, and it put up some impressive numbers in the process.
Don't let the bottom line fool you...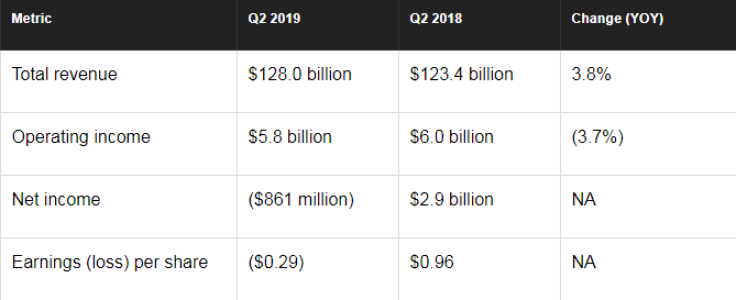 Walmart's revenue of $128 billion sailed past analysts' consensus estimates of $125.97 billion, while adjusted earnings per share of $1.29 easily outpaced expectations of $1.07.
Comparable-store sales were also extremely impressive. U.S. comp sales increased by 4.5%, the highest level of growth in more than 10 years, led by strength in grocery, apparel, and seasonal items. The company saw gains in foot traffic of 2.2% and in the average ticket, which increased by 2.3%.
It's important to note that the apparently alarming shortfall in the bottom line isn't what it seems. Last year, Walmart Mexico sold its apparel chain Suburbia, and the 19% decline in operating income from the international segment is due to gains from that sale in the second quarter of last year.
Results at Sam's Club also shone, with comparable store sales that increased 5% -- the strongest growth the company has seen in six years. This was led by traffic that grew by 6.7% and an average ticket that declined by 1.7%.
Walmart's international results also impressed, with net sales that increased by 4%, and 3.1% excluding currency exchange rates. The company reported that it achieved positive comp sales in each of the four largest international markets -- the U.K., Mexico, Canada, and China.
Arguably the most-watched segment is e-commerce, and Walmart did not disappoint. The company reported online sales that increased 40% year over year, up from the 33% gain last quarter and hitting the company's target of 40% growth for the year.
"We're pleased with how customers are responding to the way we're leveraging stores and e-commerce to make shopping faster and more convenient," said Doug McMillon, Walmart's president and CEO. "We're continuing to aggressively roll out grocery pickup and delivery in the U.S., and we recently announced expanded omni-channel initiatives in China and Mexico."
Looking ahead
In light of the better-than-expected results this quarter, Walmart raised its guidance for the remainder of the year. The company now expects revenue to increase by about 2% year over year, up from the 1.5% to 2% range it previously forecast. The company expects earnings per share in a range of $2.90 to $3.05 and adjusted earnings per share between $4.90 and $5.05. Both estimates exclude Walmart's acquisition of Flipkart, as the deal has not yet closed.
The company also expects comp sales at Walmart US and Sam's Club stores to increase by around 3% compared to last year, up from the 2% and (1%), respectively, in its previous guidance. It seems that the company is still on pace to grow its U.S. e-commerce business by 40% in 2018.
It wasn't terribly long ago that Walmart was expected to be a victim of the growing trend of e-commerce, but the company has shown that its strategy of blurring the lines between physical and e-commerce is working and that reports of its death have been greatly exaggerated.
John Mackey, CEO of Whole Foods Market, an Amazon subsidiary, is a member of The Motley Fool's board of directors. Danny Vena owns shares of Amazon. The Motley Fool owns shares of and recommends Amazon. The Motley Fool has a disclosure policy.