RIM to cut 11 percent of workforce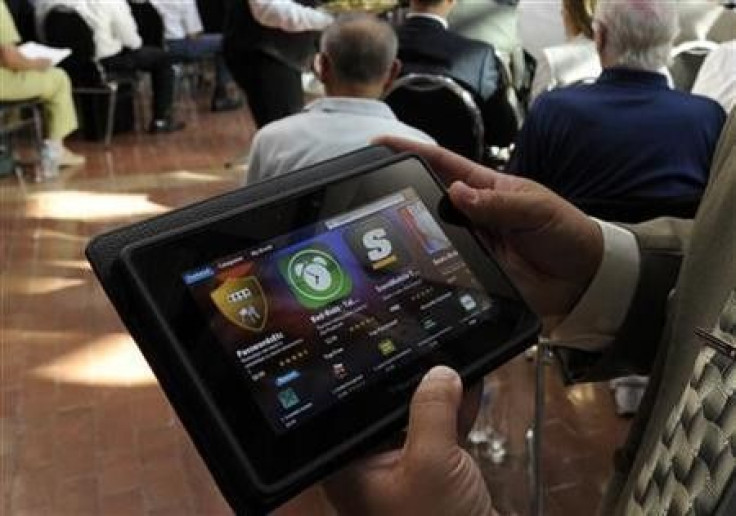 BlackBerry maker Research In Motion Ltd plans to cut about 11 percent of its workforce to slash costs as it struggles to compete against Apple Inc and Google Inc.
The announcement of 2,000 job cuts on Monday came a month after the Canadian company revealed that it would reduce headcount for the first time in a decade.
One analyst said the job cuts were slightly deeper than expected but were key to RIM's recovery from a slump triggered by product delays and intense competition from Apple's iPad and iPhone as well as devices powered by Google's Android software.
RIM's U.S.-listed stock, already near multi-year lows, was down as much as 2 percent before the market opened. It was trading down 1.8 percent at $27.40 on the Nasdaq just before the open.
"This is not totally unexpected. I think the size of (the cuts) is a little bit bigger than what they were intimating before," said Jefferies & Co analyst Peter Misek. "I think this is obviously realigning the cost structure to a new growth, or sales, reality."
RIM said one-time charges from the job cuts were not included in its outlook for the second quarter or for the full year, and it would explain the financial impact of the cuts when it reports second quarter results on September 15.
RIM said the job cuts are "a prudent and necessary step" for its long-term success.
"Cost-cutting is unlikely to change the competitive position for the company" or accelerate RIM's revenue growth, BGC Partners analyst Colin Gillis said.
Job cuts would help if the company were moving downstream toward entry and mid-market phones, but in such a case even 11 percent job cuts wouldn't be enough, he said.
If RIM was still chasing the high-end market for smartphones, it shouldn't be focused on trimming expenses, but on executing more effectively, Gillis said.
The BlackBerry maker also announced a string of changes to executive responsibilities and, in the latest departure, said Chief Operating Officer Don Morrison would retire.
Morrison, currently on temporary medical leave, was departing after more than 10 years at the company.
A stream of senior RIM executives have defected lately, including two who left for rival Samsung Electronics in a month.
RIM said when it reported fiscal first-quarter results last month that it would cut jobs to stay competitive, but it gave no details at the time. The job cuts bring RIM's headcount to about 17,000 people.
Misek, who has an 'underperform' rating on RIM's stock, said one to watch was when RIM would adopt its new QNX operating system on its smartphones.
"I think the key here, more than ever, is when do their products launch and what kind of reception will they have and most importantly, when will QNX come in. We don't think those answers are here yet," he said.
© Copyright Thomson Reuters 2023. All rights reserved.