Rising CEO Profile: Oren Sadiv Of TERA Group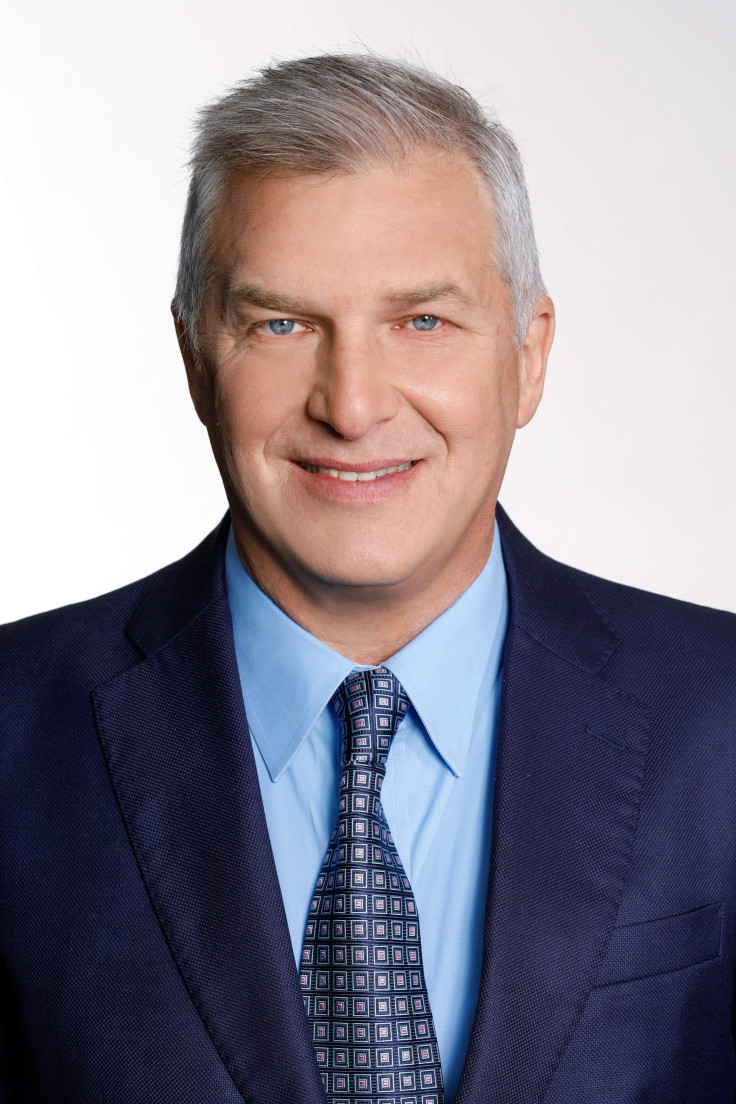 TERA, led by Chairman and CEO Oren Sadiv, gained further global recognition this week at XPRIZE with its BioSafety COVID Rapid Test. Now, its CEO is looking to the future.
As the year of the pandemic progressed so did the appetite of companies, institutions and investors to create revolutionary medical products which would fight the rapidly spreading virus and allow for easier human movement. Today, there are dozens of high-quality coronavirus testing systems on the market, in addition to a variety of FDA-approved vaccines. Though, there is one company that utilized its innovative technology platform to screen for COVID-19 in just 1-4 minutes and has taken over the conversation.
This week, it was announced that TERA had been recognized as one of the winners of the XPRIZE "$6M COVID Rapid Test" competition in the Open Innovation Track. The contest was aimed at incentivizing medical and scientific professionals from around the globe to compete in order to create "fast, frequent, cheap, and easy-to-use solutions" in order to help societies return to normalcy.
Based in Israel's start-up capital, TERA is just one of the companies leveraging their research and technology to enable the 'next normal' in lieu of the burst of the pandemic, by clearing healthy individuals in populated places like airports, schools and others. This year, the company launched its COVID-19 Rapid Breath Test solution, the newest addition to its signature portfolio of Terahertz (THz) technology-based products. The rapid testing solution is centered around its TeraSystem – a Portable Spectrum Analyzer with a scanner - and disposable Tera Tubes – which collect breath aerosols.
Founded in 2003, TERA has received over $110 million dollars in R&D investment and has gained over one hundred patents for its portfolio. We spoke to Chairman and Chief Executive Officer Oren Sadiv to discuss how his company has gone from researching and developing the Terahertz for commercialization to its recent victory at the XPRIZE this week.
How would you explain Terahertz to investors without knowledge of the industry?
Every generation has its defining technology that forever transforms our lives.
You are probably familiar with Radio, WIFI, and X-Ray that share one thing in common– they are based on segments of the Electromagnetic Spectrum (EM). However, there is one segment in the EM that was never successfully commercialized, despite many attempts. That segment is called Terahertz and it is located between Microwaves and Radio Waves.
While each segment has unique characteristics, THz has the most interesting features; It is human safe, non-ionizing, as opposed to X-ray, and highly sensitive (up to x10 the sensitivity of current technologies used today). That means that any chemical/biological material you place in our TeraSystem Scanner, we will be able to see its bio marker or chemical signature in ways not available until today.
For example, THz can be used for imagining bio/chemical threats as it can see through walls and clothes. Or it can be used to detect viruses/diseases in our breath. Another example will be to perform gender classification of eggs, by looking into the egg on the 1st day after it has been laid. Terahertz waves open a new realm of possibilities, and we already identified many use cases that we intend to explore and develop and take the THz frontier to its fullest potential.
How has Tera and Terahertz technology changed since 2003?
To answer your question, we must travel back in time to my chance meeting with professors of Material Science, Chemical-Physicist and an Electronics Engineer in the distinguished Weitzman Institute of Science, in 2003. They were working on an innovative nano-vacuum chip technology, that can generate a THz source. I was fascinated. We joined forces to create what is called today TERA company, following the licensing of Weitzman innovative IP, expertise and trade-secrets.
During the course of the company, we developed an incredible machine that can fabricate this nano-chip, with the hopes to introduce a stable and innovative THz source to the world. Unfortunately, it took much more funds and time than originally anticipated and new technological resources. This struggle taught me a lot, and I believe it is what a lot of entrepreneurs face.
Fast forward, once the core R&D design and implementation were completed successfully, we began working on our THz Products & Solutions introducing the TeraSystem – a cost-effective and commercial THz spectroscopy system. The TeraSystem acts as a molecular radar that can enhance many industries and offer new directions for solving critical challenges in science, technology, and engineering.
But one must remember, there is a reason THz was not commercialized until now. It is a far more sensitive technology than Infra-Red (IR), Microwave, X-ray, etc. It takes time to perfect it and I am happy that now we have established a THz platform, knowledge-base and IP portfolio, to accomplish this.
How was the Terahertz product introduced to COVID testing?
Before the outbreak of COVID-19, TERA was using its propriety technology, the Tera System in the food industry as a molecular radar. Our company couldn't watch the world's sudden shutdown without joining the battle against COVID-19, so we ran some tests using our systems and realized that Terahertz can detect the virus.
The Rapid Breath Test for COVID-19 works similarly to the breathalyzer devices where alcohol level is detected in the aerosols we exhale. The test offers several clear advantages, such as cost and time, which are significantly lower relative to the existing PCR tests. In addition, it can provide an opportunity to assess risk in real-time, as frequently as needed, which may help us eliminate transmission more effectively.
Will TERA's COVID test still be relevant now that the world is in vaccination mode?
While vaccines are important, we cannot rely on them alone to prevent the spread of the coronavirus and future outbreaks, especially not until they are provided around the world, in mass and at-scale.
These technological breakthroughs in rapid COVID testing are providing a safety net to ensure the spread of the disease is contained and to enable a safe return to airports, work places and schools. These advancements are key to helping governments and communities get access to affordable and accurate tests that ultimately will save more lives and mobilize the economy now and in the future.
How will Terahertz change in the future?
Using collective spectral data, TERA has the potential to establish the world's biggest Bio & Metabolic Database, to seek and find threats and diseases by diagnosing them in real-time, helping the world's population and economies to protect their health and advance in its technological capabilities for the greater good of humankind.
In time, TERA plans to offer various diagnostic capabilities of SARS-CoV-2 (and its mutations/variations), other viruses, bacteria, and other diseases (cancer, diabetes, etc.). In addition, our spectroscopy and sensing capabilities will be used across several industries, and we will continue to work on developing our unique TERA Water Formulations.
My vision for TERA continues to be offering a new set of eyes to the world, to see what has been invisible so far, and overcome challenges that can improve lives and our planet.
FOLLOW MORE IBT NEWS ON THE BELOW CHANNELS