Rita Crundwell Fraud Charges: What Did Dixon, Illinois, CFO Buy After Allegedly Looting City Coffers?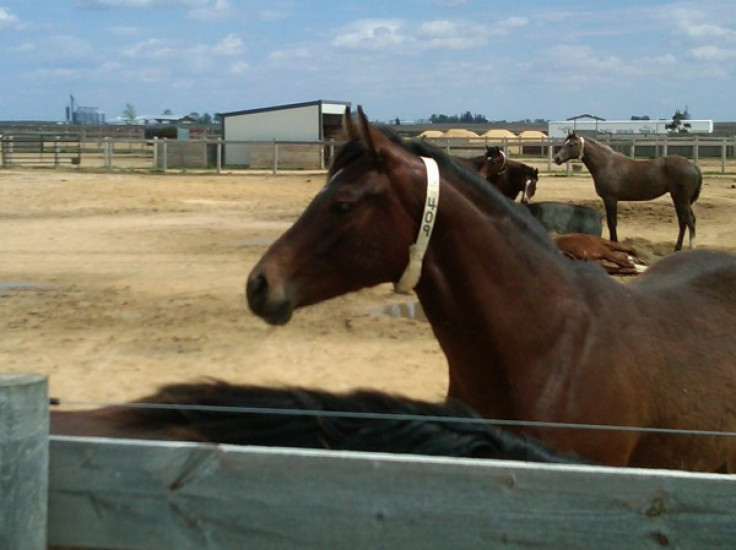 Rita Crundwell doesn't just handle the finances of a small Illinois city -- she's allegedly a big-time thief who raided the city of Dixon's coffers to the tune of $33.2 million, the U.S. attorney's office for the Northern District of Illinois announced.
Dixon, Ill. Chief Financial Officer Rita Crundwell, 58, allegedly defrauded the city of some 15,000 residents of $3.2 million and misappropriated more than $30 million to fund her lavish lifestyle, which included a stable of 150 horses and a $2.5 million American Express bill, U.S. Attorney Patrick Fitzgerald said.
Crundwell, who earns an $80,000 a year salary as chief financial officer, was charged with one count of wire fraud, according to a federal criminal complaint filed Friday that was unsealed Wednesday.
Crundwell's alleged scheme caught the eye of Dixon Mayor James Burke, who called law enforcement in the fall after he said a city employee took over for Crundwell when she took an unpaid extended vacation.
The city employee sent a bank account statement to Burke while filling in for Crundwell, and the Dixon mayor was unaware that the account even existed, according to the complaint.
There were 40 withdrawals on the account totaling $266,000, and the withdrawals appeared suspicious to Burke because the banking activity was not related to city business.
The account's primary account-holder is listed as Dixon, but the joint account holder is RSCDA, and checks written in the account were done under the name R.S.C.D.A., C/O Rita Crundwell, the complaint said.
The FBI claims Crundwell also used $30 million of the city's money for her own personal and business expenses.
Crundwell allegedly racked up a $2.5 million American Express bill between January 2007 and March 2012, including $339,000 just on jewelry, Fitzgerald's office said.
She allegedly used city funds to pay off the charges.
Among other purchases Crundwell allegedly made using city funds are:
2009 Liberty Coach Motor Home: $2.1 million
2009 Kenworth T800 Tractor Truck: $146,000
2009 Freightliner Truck: $140,000
2009 Chevrolet Silverado Pick-Up Truck: $56,646
2009 Featherlite Horse Trailer: $258,698
Crundwell faces up to 20 years in prison and a $250,000 fine if convicted of wire fraud.
© Copyright IBTimes 2023. All rights reserved.