Rob Gronkowski and Bibi Jones: Adult Film Star Talks About Weekends with Athletes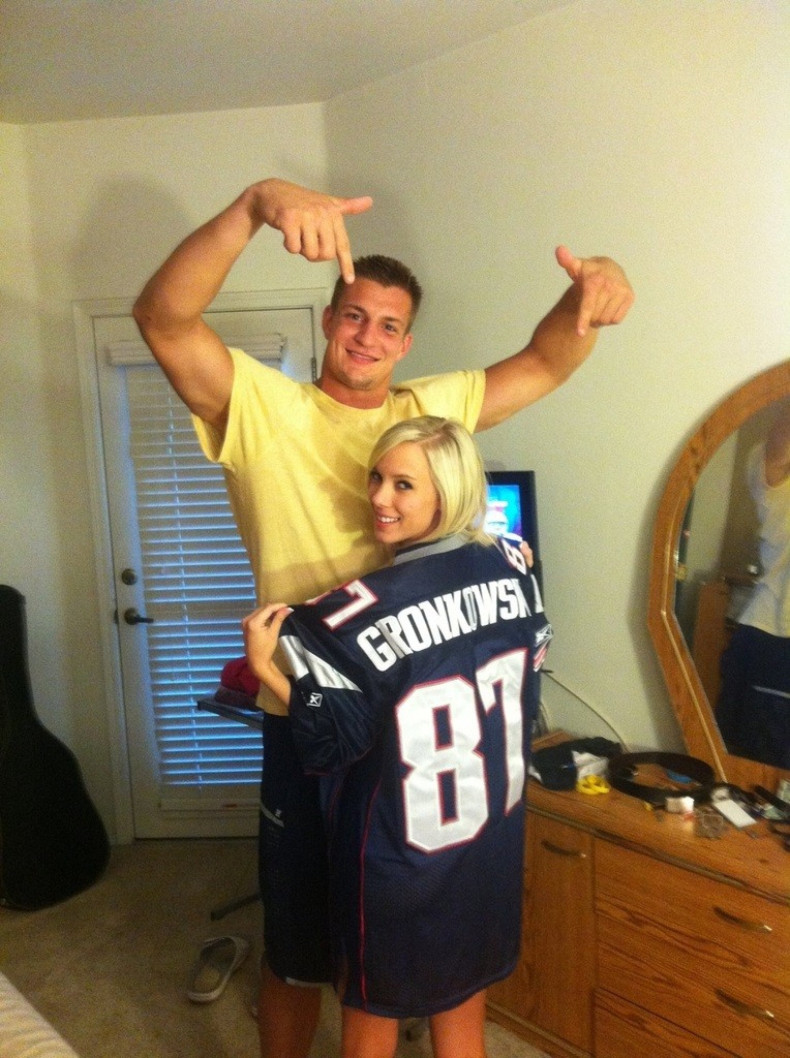 Last time we heard about Patriots tight end Rob Gronkowski, he was spending his bye week with adult film star Bibi Jones.
Jones posted multiple pictures of the pair together on Twitter and told her followers to follow my favorite football player @RobGronkowski, with, it should be noted, a wink-face.
On Monday, Jones went on The Toucher and Rich Show in Boston to talk about her life. Well, her life as it pertains to hanging out with athletes. Probably not her life as it pertains to the making of Cutie Pies 2, Babysitters 2 or Assassins.
She even woke up early -- 5 a.m. Arizona time -- for the interview. And boy, did she have a lot to tell. Jones said she and Gronkowski met through mutual friends while he was visiting the University of Arizona, where he played football in college.
We're all hanging out and he's like this huge dude, Jones said. I'm like, I didn't know who he was, so I asked him what he did for work. And then he told me, and I was like, oh, that's cool.
Right. Among other things, she also discussed on the show the other athletes she has met before. Most notable were the Atlanta Braves' (MLB) Dan Uggla and Phoenix Coyotes (NHL) Paul Bissonnette.
Also revealed was why Jones was wearing Gronkowski's jersey in the Twitter pictures.
He just carries it around with him, Jones said. That is just great. And when she asked him why he carries it around, Gronkowski replied, For times like this.
Earlier this year, Gronkowski exchanged tweets with model Kate Upton, famous mostly for her work in the Sports Illustrated swimsuit issue last year.
Gronkowski leads NFL tight ends in touchdown catches this season with five already through the Patriots' first six games. He has caught 29 balls from Patriots quarterback Tom Brady for a total of 401 yards.