Robert De Niro's Homage To His Late Father, 'Remembering The Artist Robert De Niro Sr.,' Screened At Sundance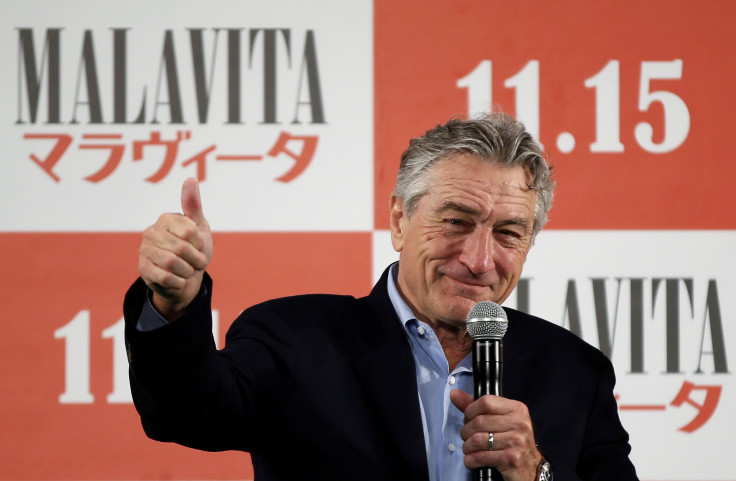 Actor Robert De Niro honored his late father with a documentary, which premiered at the Sundance Film Festival in Park City, Utah, on Sunday.
"I did this for him," De Niro reportedly said after the screening of "Remembering the Artist Robert De Niro Sr.," adding: "I wanted my younger kids - who were born after he died - to know what their grandfather did. I even kept his painting studio intact so they could see it."
De Niro was present at the Sundance filmmaker panel with his producing partner Jane Rosenthal, director Perri Peltz, and art consultant Megan Fox Kelly.
De Niro Sr., who died of cancer at the age of 71 in 1993, was an abstract painter who emerged alongside contemporaries including Jackson Pollock and Willem de Kooning, and was a part of the post-Second World War expressionist art movement.
"He was very clear about what he thought was art and what he liked, and yet at the same time he was generous, people can appreciate things, it does not matter if the aesthetic can be different from yours," De Niro reportedly said, at the film's premiere. "He didn't feel that certain things art-wise were art. It was another thing that wasn't enough for him, and his own style as you see was always the same. It varied some but not a lot."
The documentary focuses on De Niro Sr.'s career as well as his role as a loving father. The younger De Niro reportedly wanted to make the documentary with whatever footage they had, and Rosenthal pushed De Niro to make the documentary, as he had been planning to do for the past two years.
De Niro Sr.'s works are being exhibited at the Julie Nester Gallery in Park City. De Niro said that he has always tried to feature his father's art in his own works, like at his New York restaurant, the Tribeca Grill.
"I asked him if he would let me hang some of his paintings there, and I thought for sure he's not gonna like that, but he actually went along with it," De Niro reportedly said. "He hung them himself. And then I asked him if he'd do the menu and he did the menu, which is still there… It will be there as long as the place exists."
"Remembering the Artist Robert De Niro Sr." will make its television debut in June on HBO.
© Copyright IBTimes 2022. All rights reserved.
FOLLOW MORE IBT NEWS ON THE BELOW CHANNELS