Robert De Niro's Forthcoming Hollywood Film Award Could Lead To Oscar Gold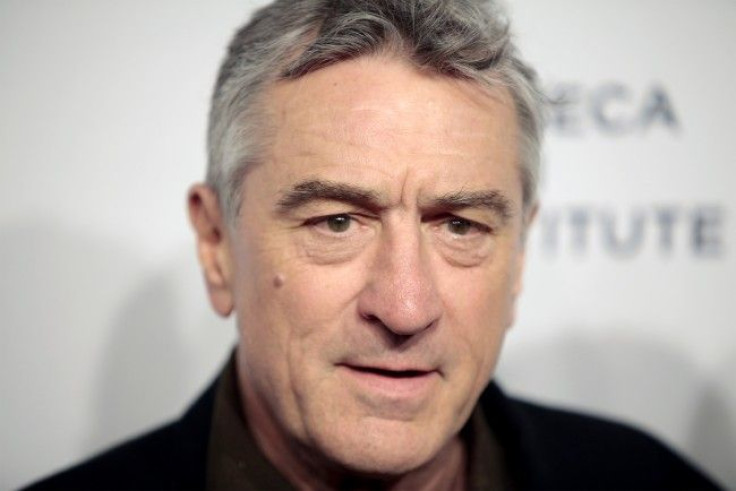 Robert De Niro has been generating considerable Oscar buzz for his role in "Silver Linings Playbook" and news of his imminent Hollywood Film Award has amplified the awards season chatter. According to the Hollywood Reporter, De Niro will receive the award for Hollywood Supporting Actor for his role at the Hollywood Film Awards.
In a statement published by the outlet, Carlos de Abreu, the founder and executive director of the awards, praised De Niro's body of work as well as his performance in "Silver Linings."
"Robert De Niro is not only highly regarded for his body of work as an actor, producer, and director, but also for the passion, integrity, and dedication he brings to his performances on camera, as well as his intense off-camera preparation and study of the characters he brings to life. His performance in 'Silver Linings Playbook' is outstanding."
The legendary actor will be honored along with the likes of Marion Cotillard and Judd Apatow, who will also receive Hollywood Film Awards this year.
"Silver Linings Playbook" debuted at the Toronto International Film Festival earlier this month and earned rave reviews.
Directed by David .O Russell, the film centers on Pat (Bradley Cooper), a former teacher who has just been released from a mental health treatment facility. After moving in with his parents (De Niro and Jacki Weaver) he attempts to piece his life back together.
The dramedy walked away with the coveted Blackberry Audience Award at TIFF.
Several critics singled out De Niro's performance as Pat Sr.
"…it's hard to remember the last time De Niro was this effortlessly endearing and relaxed onscreen," said Justin Chang of Variety.
"Pat Sr. is a gem of a role, and De Niro hasn't been this alive and emotionally engaged onscreen in years," said David Rooney of the Hollywood Reporter. "A scene in which he melts while conceding to Pat that he might not have been the most nurturing parent is an extremely touching moment."
The role could earn De Niro his first Oscar nomination in 21 years. The 69-year-old actor has not received a nomination since 1991 when he was nominated for Best Actor for his role as a spine-chilling serial killer in "Cape Fear."
In total, the New York native has six Academy Award nominations under his belt. This includes nominations for his iconic roles in "Taxi Driver," "The Deer Hunter," and "Raging Bull."
Last year, De Niro had a scene stealing supporting role in "Limitless," also starring Cooper. The gripping thriller was a hit with critics and audiences.
Earlier this year, DeNiro starred in "Being Flynn," opposite Danny DeVito and Julianne Moore. The film earned mostly lackluster reviews and went largely unnoticed by audiences. In July, he appeared in the thriller "Red Lights," opposite Sigourney Weaver but the film also failed to make an impression.
"Silver Linings" could serve as a comeback for De Niro. Should he earn an Oscar nomination for his role, he'll join the short list of actors, such as Jack Nicolson, Lawrence Olivier, and Marlon Brando, who have earned more than six nominations.
The Hollywood Film Awards will take place on Oct.22 at the Beverly Hilton in Los Angeles, Calif.
© Copyright IBTimes 2023. All rights reserved.