Robert Erickson Glitter Bombing Videos from Romney to Gingrich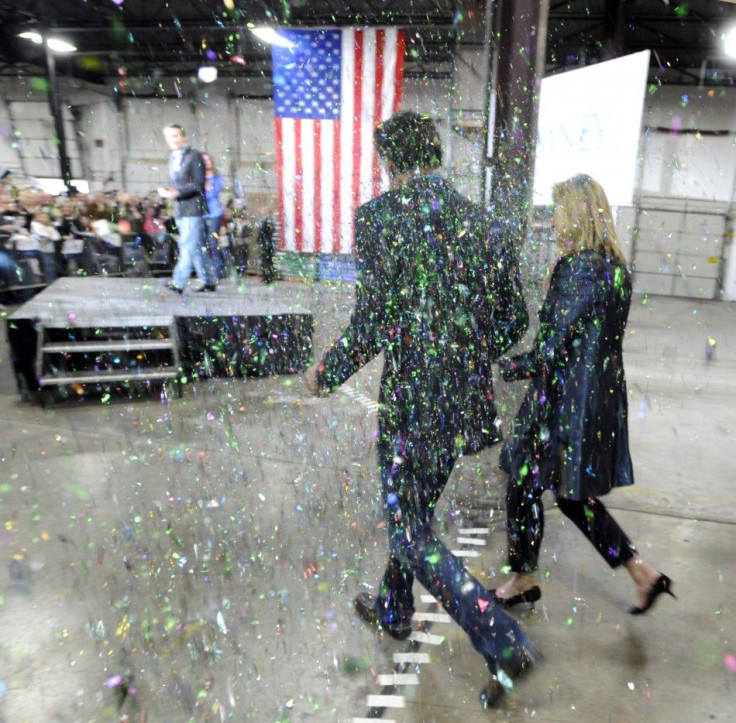 Glitter bombings have littered the 2012 GOP presidential campaign as candidates from Mitt Romney to Newt Gingrich have been attacked. Here are videos of all the incidents.
Mitt Romney was glitter-bombed twice Wednesday (the day after he won the Florida Republican primary) in Minnesota, becoming the latest in a long line of Republican candidates to be caught on video being targeted by a glitter-bombing.
Romney tried to take one of the events in stride, referring to the glitter-bomb as confetti shortly after other people on stage brushed glitter from his clothes and hair.
But now matter how they handle it, videos have emerged of candidates from Romney to Gingrich (and even Republican strategist Karl Rove) being hit by glitter bombings.
The majority (if not all) of these glitter bombings are the work of one gay activist, Robert Erickson. The left-wing activist's father was apparently deported to Colombia, CBS News reported, which may be one of the reasons he has undertaken the series of glitter bomings.
Watch the glitter-bombing's aftermath in the video below (the fun begins at the 0:14 mark):
Here's a video of Newt Gingrich being glitter-bombed by Erickson in Minnesota last spring:
And here's a clip of Michele Bachmann being glitter-bombed by Erickson last summer in Minneapolis:
GOP Presidential candidate Rick Santorum was glitter-bombed in Iowa in December:
Even for GOP contender Tim Pawlenty couldn't avoid being targeted by a glitter bombing last summer:
Karl Rove, a GOP strategist, also got hit by a glitter-bombing last year in Minnesota:
© Copyright IBTimes 2023. All rights reserved.