Romney Leads 2012 GOP Race, but Still Trails Obama: Poll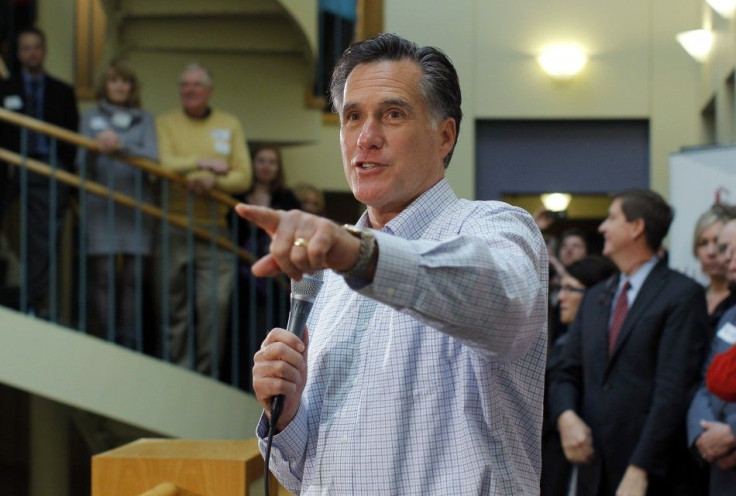 Mitt Romney continues to hold a stead lead over his Republican opponents going into Tuesday's New Hampshire primary but still trails President Barack Obama in a head-to-head match, according to a Reuters/Ipsos poll.
The former Massachusetts governor enjoyed a boost in support, jumping to 30 percent from 18 percent a month ago. His closest rival in the poll was Newt Gingrich, who sat at 20 percent. The two have switched places in the poll, as Gingrich once held 28 percent in the polls.
All GOP candidates fall short in the poll to Obama, with the President ahead of Romney 48 percent to 43 percent.
The growing support could be reflective of good vibes for Romney following a win at the Iowa caucuses. Gingrich, who once leapfrogged his opponents in early December polls, has fallen substantially in recent weeks. A good showing for either candidate could provide a dose of momentum headed into South Carolina's primaries on Jan. 21.
Obama's standing in the polls seems to mirror growing positive signs for the economy, as jobs figures have been trending upward in recent months.
Obama's standing has started to improve parallel with the economy, said Ipsos pollster Chris Jackson.
The race between Romney and Obama has been a back and forth, with varying results. Should Romney separate himself from the pack following South Carolina and Florida's primary, the 2012 election could quickly become a two-horse race.
© Copyright IBTimes 2023. All rights reserved.