Romney, Santorum and Conservatives React to Andrew Breitbart's Death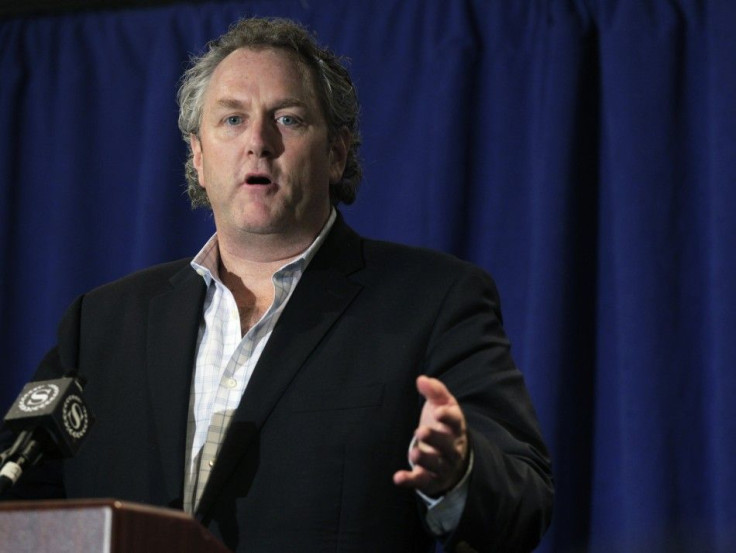 Republican leaders, presidential candidates and conservatives reacted to the news of conservative blogger Andrew Breitbart's death on Tuesday.
As soon as Breitbart.com editor-in-chief Joel Pollack announced on Breitbart's websites that the outspoken entrepreneur had died of natural causes at age 43, Republican leaders and conservative mourned his passing:
Mitt Romney: Ann and I are deeply saddened by the passing of @AndrewBreitbart: brilliant entrepreneuer, fearless conservative, loving husband and father. (via Twitter)
Michele Bachmann: Andrew Breitbart's family is in my prayers at the news of his sudden passing. Today we lost a true conservative and a man of conviction. (via Twitter)
Rick Santorum: Really? Oh I'm crestfallen that's terrible ... Oh that's shocking. Obviously prayers go to him and his family and it's a big shock. What a powerful voice. It's almost you mean you think of anyone who's more energy who's out there constantly driving and pushing he would be. What a huge loss in my opinion for our country and certainly for the conservative movement and the prayers go out to my family. I'm sorry to hear it. (via ABC News)
Matt Drudge: In the first decade of the DRUDGEREPORT Andrew Breitbart was a constant source of energy, passion and commitment. We shared a love of headlines, a love of the news, an excitement about what's happening. I don't think there was a single day during that time when we did not flash each other or laugh with each other, or challenge each other. I still see him in my mind's eye in Venice Beach, the sunny day I met him. He was in his mid 20's. It was all there. He had a wonderful, loving family and we all feel great sadness for them today. (via the Drudge Report)
Michelle Malkin: Oh, my God. It is true. Social media entrepreneur @andrewbreitbart has passed away. Prayers for his family. Devastating loss. (via Twitter)
Rick Perry: RIP O'Mighty warrio! (via Twitter)
--
© Copyright IBTimes 2023. All rights reserved.