Romney's General Election Weaknesses Highlighted In New Poll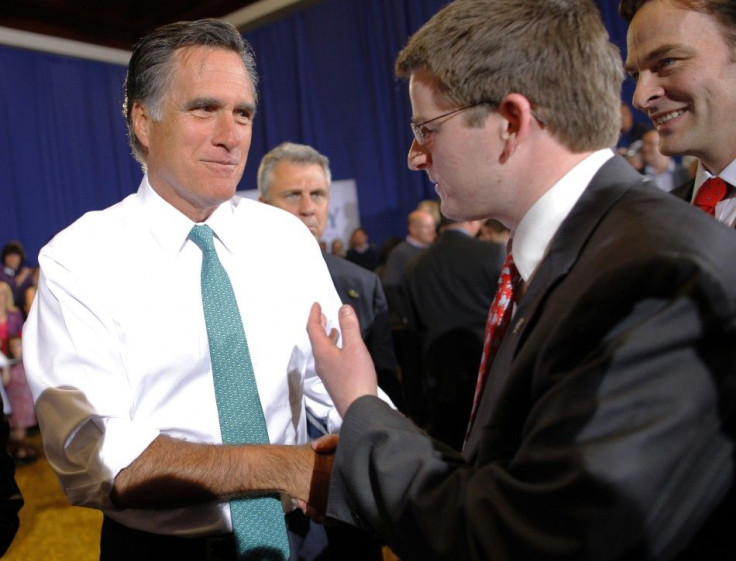 With Rick Santorum out of the Republican presidential primary, Mitt Romney can turn his attention fully to the general election -- and a new Gallup poll shows the ground he has to make up.
The poll is more of a portrait of divisions among Republican voters than a snapshot of the general election: it gauges Romney's standing among Republicans and Republican leaning-independents, and it sets him against his rivals for the Republican nomination rather than against President Obama.
In that sense, it underscores some of the issues Romney continues to face in uniting a reluctant Republican electorate. While many conservative voters will likely support whoever gets the Republican nomination -- all but certain to be Romney at this point -- the election could hinge on undecided voters and whether Romney can get voters unenthusiastic about his candidacy to the voting booth.
Romney fares worst in this sense among young, conservative and religious voters, according to the Gallup poll. The former Massachusetts holds an 8-point-lead among conservative voters, a respectable margin that looks a lot slimmer compared to his 31- point-lead among voters who consider themselves moderate or liberal.
Paul Tied With Romney For Republican Youth Vote
Among the youngest cohort of voters, those aged 18 to 34, Romney is in a virtual tie with Rep. Ron Paul, R-Texas, whose base has always included a contingent of deeply devoted younger Americans. He holds a 9-point lead over Santorum among middle-aged voters and is easily the favorite choice of the elderly.
Romney also holds a narrow lead over Santorum among regular churchgoers, while he has a substantial advantage among those who attend church less frequently.
He is also locked in a statistical tie with Santorum among Midwestern voters. That raises questions about critical battleground states like Michigan and Ohio. Santorum successfully challenged Romney in his home state of Michigan, and Romney eked out a victory in Ohio by less than a point.
Romney's relative lack of strength among Midwestern Republicans suggests this region may present a challenge in terms of motivation and turnout for his campaign in the general election, Gallup pollster Frank Newport wrote in a posting accompanying the poll.
--
© Copyright IBTimes 2023. All rights reserved.