Ron Artest Set to Release Rap Mix Tape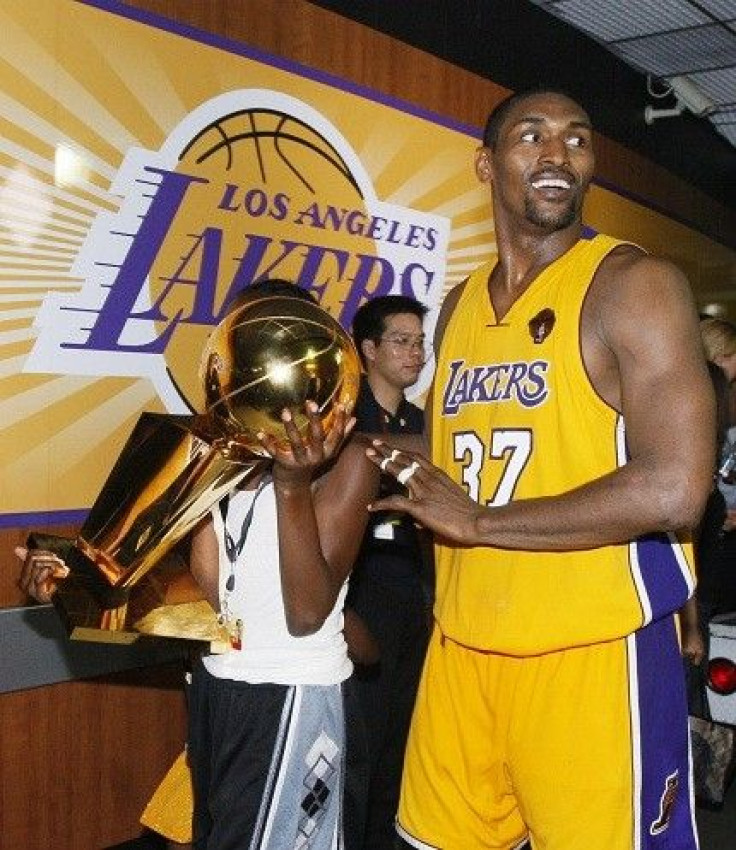 According to TMZ.com, Lakers forward Ron Artest has released yet another rap track.
Rapping is nothing new for the veteran from Queensbridge, New York. Artest released a rap album in 2006 entitled My World, but sales were very poor.
The mix tape will be released during NBA All-star weekend, and features big name rappers such as Nas, Gucci Mane, and Birdman.
In a track released by TMZ.com, Peanut Butta, Artest lays out some rhymes.
You be the judge of how good they are:
I'm iced out
Yellow, yellow, yellow
Put it on yo' baby mama
She say 'hello, hello, hello'
My pocket's fat
Yeah, that's that peanut butta
I gotta bring it home 'cause I gotta feed my mother
Artest continues...
My pocket's fat
Girl, I need liposuction
I'm on a roll, I'm on a roll
Peanut butta, peanut butta
We getting' money
Peanut butta, peanut butta
They so jealous
I'm drinkin' peanut butta
© Copyright IBTimes 2023. All rights reserved.