Rouhani In France: Iran Signs $430M Deal With Peugeot; To Buy Over 100 Airbus Planes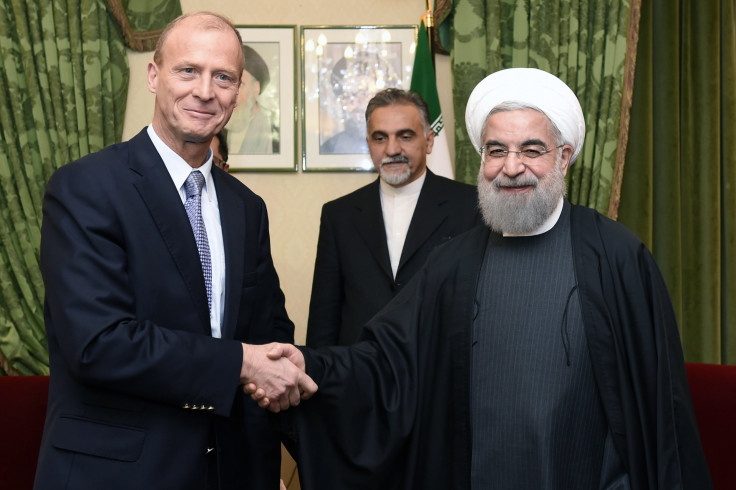 Iranian President Hassan Rouhani, who arrived in France Wednesday, met with top business leaders who are hoping to enter the Iranian market now that Western sanctions against the Middle Eastern country have been lifted. A slew of deals, including one with Airbus and another with carmaker Peugeot Citroen, were reportedly signed Thursday.
Rouhani travelled to Paris from Rome, where Iran reportedly signed deals worth about $18.5 billion, and the main focus of the France visit was to improve economic and diplomatic ties.
"France is available for Iran," French Prime Minister Manuel Valls said alongside Rouhani, in the presence of senior executives from French companies interested in resuming trade with Iran, the Associated Press (AP) reported.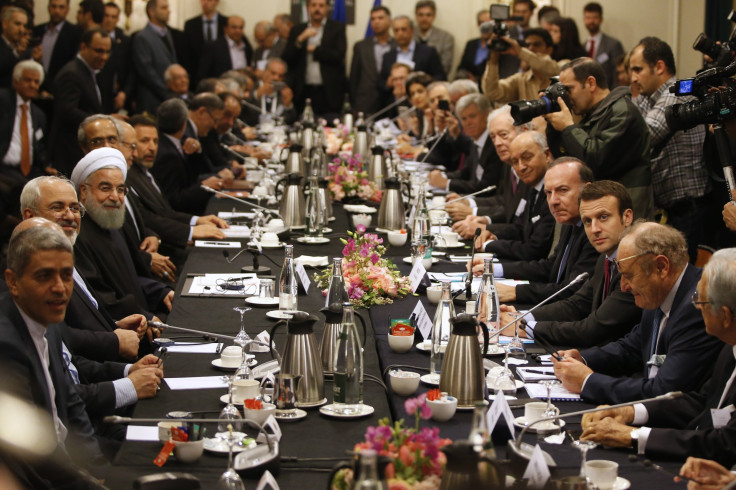 Among those companies was Peugeot, which signed a deal for a joint venture with Iranian carmaker Khodro to manufacture cars in Iran, Agence France-Presse (AFP) reported. The deal, worth over $430 million, will see the production of 200,000 cars annually, with production expected to start in late 2017.
The venture would be a 50-50 partnership between Peugeot and Khodro, and aims to produce three models of cars, AP reported. When Peugeot pulled out of Iran in 2012, a consequence of Western sanctions, the country was the biggest market outside of France for the French automaker, according to AFP.
Iranian Transport Minister Abbas Akhoundi said Iran had reached a deal with the French aircraft manufacturer Airbus, Reuters reported. The deal has not yet been finalized, but Iran indicated earlier this week it would buy between 114 and 127 planes as the country reestablishes commercial air travel, which had been curtailed by sanctions.
French oil major Total also said it would sign a deal to buy crude oil from Iran, according to AFP.
Mohammad Khodakarami, deputy head of Iran's civil aviation authority, said British Airways officials visited Tehran earlier this week to discuss resumption of flights, AP cited a local newspaper. Khodakarami reportedly also said both Air France and Dutch airline KLM had expressed their readiness to resume flights to Iran.
Prime Minister Valls reportedly said there would be additional agreements in the areas of agriculture, health and the environment.
President Rouhani, whose visit also saw its share of protests, was scheduled to meet French President François Hollande later Thursday. According to BBC, the lunch meeting between the two presidents was postponed to after the meal when Iranian officials requested that no wine be served during lunch.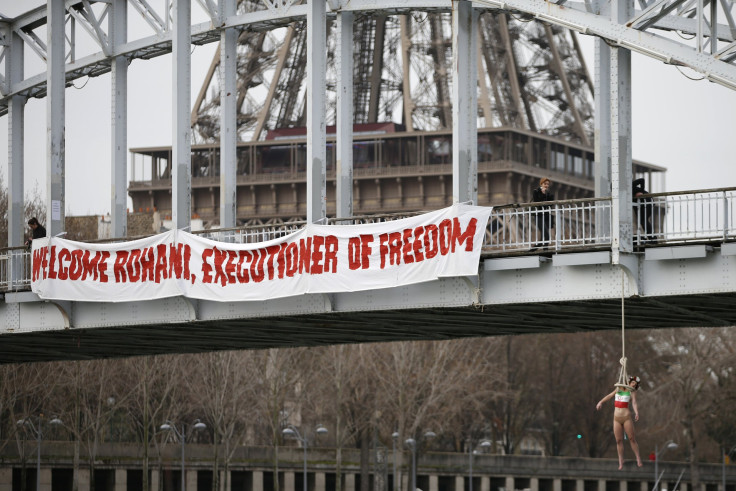 © Copyright IBTimes 2023. All rights reserved.
FOLLOW MORE IBT NEWS ON THE BELOW CHANNELS