Russia Aleppo News: Bombing In Syria City Prompts US Envoy To Slam Bashar Assad Regime, Russian Officials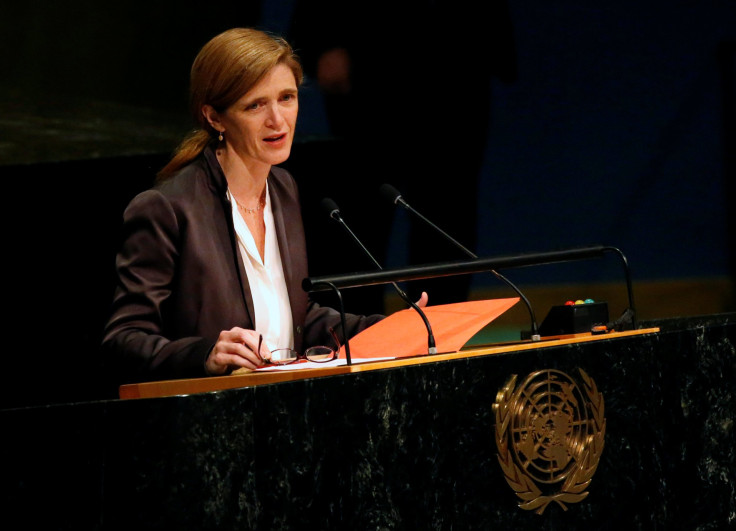 Samantha Power, the U.S. ambassador to the United Nations, Monday called weekend attacks by Syrian and Russian forces on Aleppo "horrifying" and singled out specific commanders, shaming them for their participation.
Syria rejected a U.N. truce proposal during the weekend that would have declared parts of eastern Aleppo under rebel control autonomous zones. Instead, Power said 180 airstrikes were conducted Saturday.
Power's comments came just one day after President Barack Obama confronted Russian President Vladimir Putin on the issue at the Asia-Pacific Economic Cooperation summit in Lima, Peru.
The U.N.'s emergency relief coordinator estimated 1 million Syrians are living under siege, the number having doubled in the past six months.
Russian envoy Vladimir Safronkov pushed back, saying Moscow has assisted in humanitarian efforts and has been trying to push a political settlement, CNN reported. Syria's representative, Bashar Ja'afari, said civilians had been allowed to flee the eastern Aleppo area and blamed rebels for forcing them to act as human shields.
"Horrifying video from eastern Aleppo affirms a shocking inhuman barrage on civilian neighborhoods," Power said in prepared remarks.
"The United States will not let those who have commanded units involved in these actions hide anonymously behind the façade of the Assad regime," she said, listing a number of generals by name as well as commanders at detention facilities where torture allegedly has been inflicted.
"The United States will not forget the cases of the many Syrians who have suffered so much at the hands of individuals like these, and we will continue fighting to hold them accountable for their hateful crimes," she said.
Syrian forces ended a three-week lull in attacks last Tuesday. By Saturday, the death toll had reached at least 289, the Syrian Civil Defense Force reported. Bombing continued Monday, killing at least 27 and injuring 120, the group said, adding a suspected chemical attack had killed four children and their parents.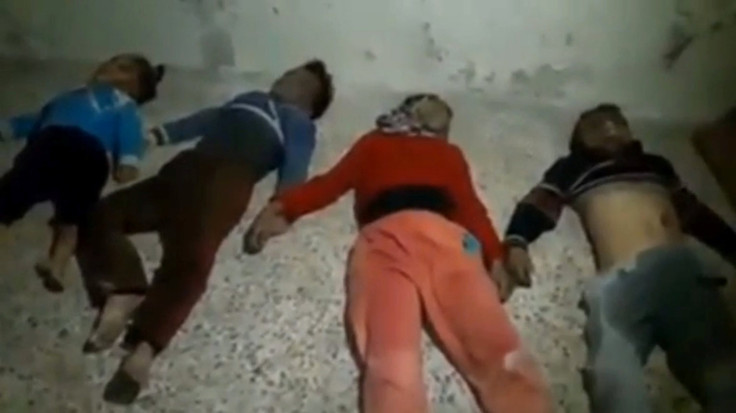 The United States also condemned shelling by opposition forces, but Power focused on the Assad regime and Russia.
"But, I ask, will Russia condemn even a single airstrike by the Assad regime here in this chamber today — or any day?" Power asked
"Will Russia ever condemn its ally Bashar Assad here at the [Security] Council for a single one of these attacks?"
Power said Russia and the Syrian government are conducting indiscriminate bombing across Syria and blocking humanitarian aid.
© Copyright IBTimes 2023. All rights reserved.