Russia Begins Work On New Landing Ship Amid US Concerns About Improvements To Russian Navy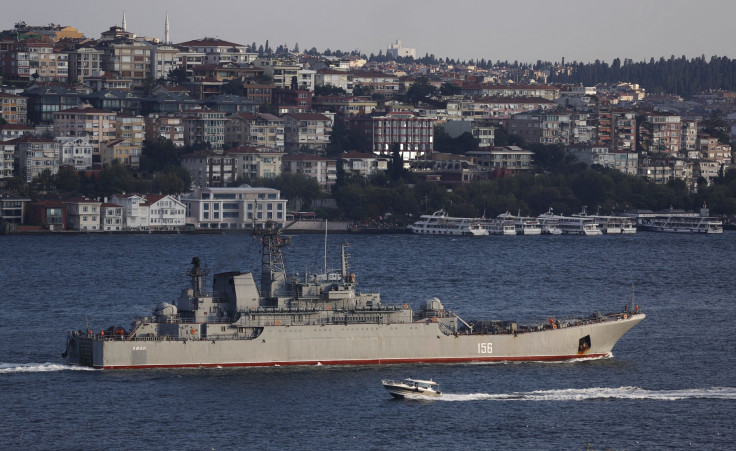 The Russian navy has begun construction work on its latest landing vessel, the "Pyotr Morgunov," in the country's Kaliningrad Yantar shipyard, which is reportedly the only Russian dockyard situated in the southeast, in close proximity to Europe's large industrial centers.
The "Pyotr Morgunov" landing ship is the second vessel commissioned by the Russian navy after "Ivan Gren," which is the first ship to be built in the Yantar shipyard, Xinhua reported, adding that the "Ivan Gren" is expected to be ready by the end of 2015. The "Pyotr Morgunov" is scheduled to be delivered to the Russian navy by 2018, according to the terms of the contract. The ship will be built to carry up to 300 marines, 36 armored personnel carriers, 13 tanks and a Ka-29 helicopter, Xinhua reported.
The latest development coincides with a statement from a member of the U.S. House of Representatives, saying that improvements to the Russian navy have been viewed with growing concern by the newly-elected U.S. Congress.
"It's pretty clear that Mr. Putin is investing a lot in terms of recapitalizing his shipyards and his naval fleet," Joe Courtney, a member of the House Armed Services subcommittee on Sea Power, told RIA Novosti on Thursday. "Frankly that's going to be a concern of our subcommittee."
According to Rob Wittman, chairman of the House Armed Services Subcommittee on Readiness, the U.S. has the world's strongest navy, but other countries such as Russia and China are also making significant progress in strengthening their capabilities. Wittman added that the U.S. has to spend more resources on maintaining and modernizing its military forces to continue its dominant position in the sphere, RIA Novosti reported.
© Copyright IBTimes 2023. All rights reserved.
FOLLOW MORE IBT NEWS ON THE BELOW CHANNELS