Russia Calls for Compromise With Iran Over Nuclear Issue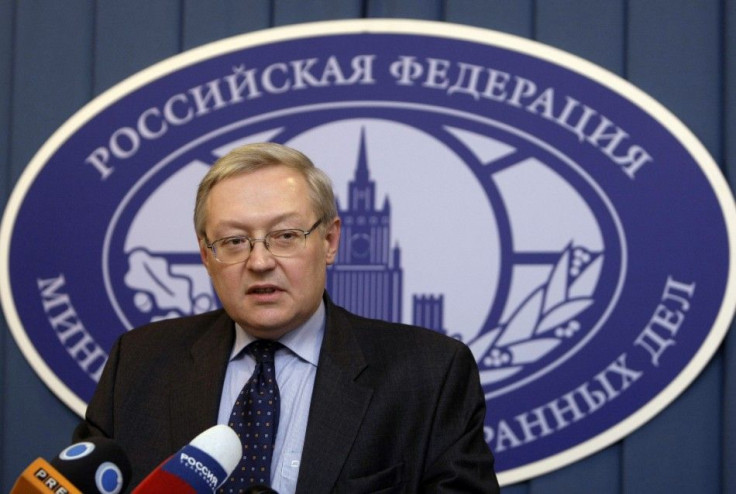 Russia argues that time is running out for peaceful negotiations between the West and Iran concerning the islamic Republic's nuclear program.
In an interview posted on the Russian foreign ministry's website on Wednesday, Sergei Ryabkov, the deputy foreign minister, said that the four rounds of United Nations economic sanctions on Iran in recent years have done nothing to prevent Tehran from furthering its nuclear capacity.
Ryabkov insists that the West must abandon its sanction strategy and begin a new round of negotiations with Tehran.
He called for the introduction of a serious negotiations process with the Iranian side.
New talks must be approached with serious intent on the part of those holding this dialogue to seek compromises and propose a solution scheme that could interest the Iranian side, Ryabkov said.
The deputy foreign minister also pointed out that a compromise must be reached soon, as Iran will hold more power at the negotiation table if it is able to advance the development of its atomic program.
We are concerned that the distance separating Iran from the hypothetical possession of the technologies for the creation of nuclear weapons is decreasing. This is precisely why we believe it's necessary to reach an agreement, he noted.
Russia's appeal comes after Iran announced new, more sophisticated nuclear capabilities on Wednesday. Iran claims that it has for the first time used domestically developed nuclear fuel in a reactor, and that its enrichment centrifuges are now much more efficient, the BBC reported.
The era of bullying nations has past. The arrogant powers cannot monopolize nuclear technology. They tried to prevent us by issuing sanctions and resolutions but failed, Iranian President Mahmoud Ahmadinejad said Wednesday on state television.
Mohammad Khazaee, Iran's ambassador to the U.N., said Iran is ready to talk with the 5+1 group (China, France, Germany, Russia, the UK, and the U.S.) about its nuclear ambitions in a Feb. 9 interview with NPR.
The Tehran Times reported that Iran responded to a 2011 letter from the 5+1 nations, calling for such negotiations on Wednesday. Iran will accept no preconditions to the meeting, the report added.
© Copyright IBTimes 2023. All rights reserved.