Russia To Deploy S-400 Missile Defense System To Far East Region Of Kamchatka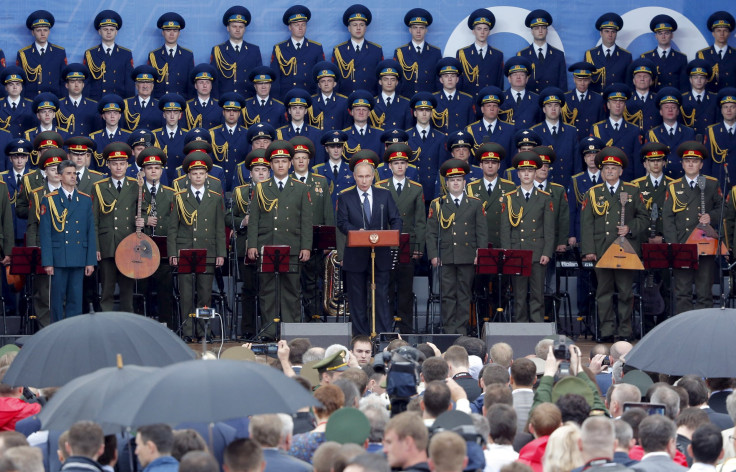 Russia has deployed its advanced S-400 missile defense system to the region of Kamchatka in the Far East of Russia, said Pacific Fleet spokesman Roman Martov to pro-Russian news agency Tass on Tuesday. While the sparsely populated area is far from the increasingly hostile warzone of east Ukraine, it does host Russia's Pacific Fleet of warships and is not far from the U.S. state of Alaska.

"This event was preceded by the crews' exercises at the Gatchina training aviation and air defense center to assimilate the new weaponry," said Martov. "Over 200 servicemen from the regiment underwent retraining, after which the combat hardware was accepted from the industry. The entire regiment set of the S-400 air defense missile systems held its first successful firing exercises at the Kapustin Yar state shooting range and was delivered by rail and water transport to Kamchatka."
The S-400, which is known as a defensive weapon, is one of the most advanced missile systems in the world and is often compared to U.S.-made Patriot system. It can defend against 36 targets simultaneously by launching 72 missiles at once. In recent months Belarus and China have both showed an interest in the hardware, with officials in Beijing becoming the first foreign buyer.
Russian Military Expenditure Over Time | FindTheData

The Kremlin also struck a deal earlier this year to sell the S-300, the previous version of the S-400, to Iran. While the sale has caused alarm in the U.S., Saudi Arabia and Israel, the deal is likely to go ahead. It also contravenes the recently signed Iran nuclear deal that prohibits the sale of missile technology to Tehran for up to eight years.
"Purchasing S-300 missiles is out of jurisdiction of the recently adopted U.N. Security Council resolution," said Iranian Deputy Foreign Minister Abbas Aragchi, adding that the U.N. resolution only contains seven restrictions and now "paves a way for economic cooperation with several countries that had no ties with the Islamic Republic [of Iran] because of sanctions."
By positioning the system on the edge of the Bering Strait, a body of water that connects the Russian Far-East with Alaska, Moscow has remilitarized a region that has been quiet since the collapse of the Soviet Union in 1991. The move is consistent with Russia's new military posture across the globe as it looks to reestablish itself as a prominent military force and gain parity with the U.S.
© Copyright IBTimes 2023. All rights reserved.