Russia And Belarus To Conduct S-400 Air Defense Drills In East Siberia, 40 Jets And Helicopters To Be Involved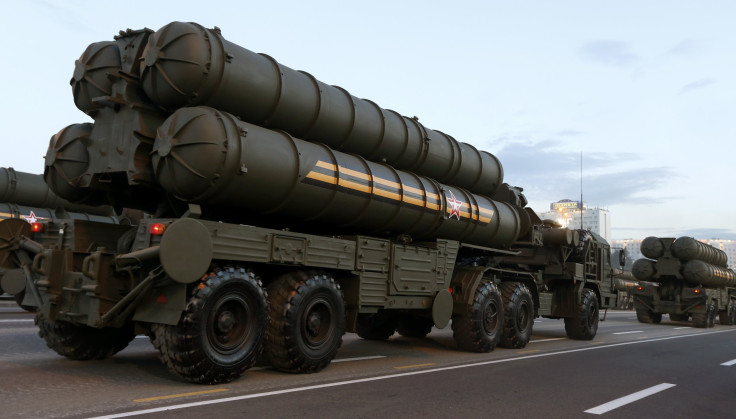 Russia and Belarus will take part in joint exercises in east Siberia to test Moscow's advanced S-400 missile defense system, according to a Russian officer speaking Monday. The exercise, which will see as many as 40 jets and helicopters used, is the latest in a series of military operations in which Russia partners up with former Soviet states as relations between Moscow and Europe deteriorate further in the wake of the east Ukraine conflict.
"Combat teams of S-400 air defense missile systems will perform live-firing exercises in a complex jamming environment while the crews and pilots of Su-30SM [NATO reporting name: Flanker-C] fighters and Su-25 [Frogfoot] attack aircraft will exercise missile launches and bombing. Aside from this, the practical phase of the drills will involve Mi-24 [Hind] and Mi-8 [Hip] helicopters," said the spokesman for Russia's Eastern Military District, Col. Alexander Gordeyev, as quoted by Russia' TASS news agency.
The S-400 is the most advanced ground-to-air missile fielded by Russia, while the Su-30 is one of the most capable fighter jets Moscow has in its arsenal.
News of the exercise, which will take place next month during an air force and air defense command conference between Russia and Belarus, comes in the wake of a 17-country NATO exercise in the Baltics that ended last week. While NATO said the exercise, known as BALTOPS 2015, was not aimed at any one country, Dutch foreign minister Bert Koenders suggested that it was a direct warning to Russia for its actions in east Ukraine and Crimea.
"There are NATO member states in Eastern Europe that feel threatened by what is happening in eastern Ukraine. These drills are also a warning to President Putin," Koenders said. "This is not an aggressive approach. This is a combination of pressure and dialogue, rather than a lack of judgment when dealing with Putin."
© Copyright IBTimes 2023. All rights reserved.