Russia Arms Exports Crossed $15B In 2015, Moscow Plans Similar Sales For 2016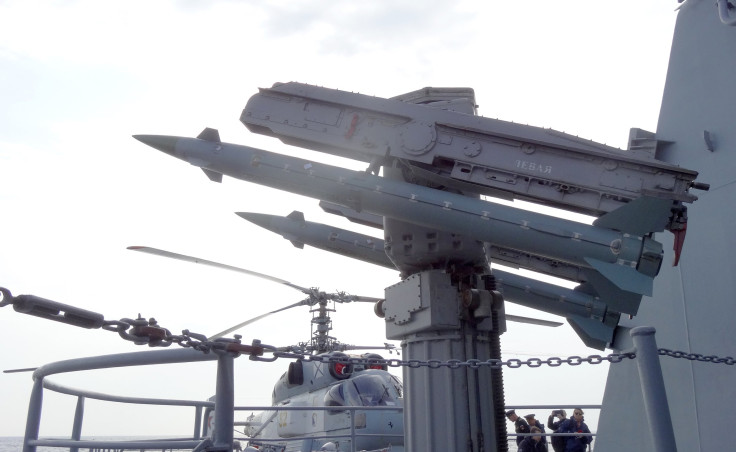 Russia exported over $15 billion worth of arms in 2015 and plans to sell similar volumes of military equipment in 2016, an official from the Russian Federal Service for Military-Technical Cooperation reportedly told Ria Novosti on Wednesday. The sales figures come despite several economic sanctions against Russian companies by Western powers over the Ukraine conflict.
"The plan for 2015 has been completed with the production of military equipment delivered with a total of $15.2 billion and deliveries are continuing," the official told Ria Novosti, according to Sputnik News, adding: "Next year's main goal is to retain the second place [after the United States] in exporting weapons in the world."
On Dec. 14, the Stockholm International Peace Research Institute (SIPRI) released a report saying that despite the market being dominated by arms manufacturers in North America and Western Europe, their sales fell in 2014. Meanwhile, Russian and Asian arms manufacturers saw rising sales rising the same year, Agence France-Presse (AFP) reported.
The total turnover for the biggest 100 arms and military services companies reduced 1.5 percent over 2013 to $401 billion in 2014, falling for a fourth straight year. However, companies in Western Europe and the U.S., where Lockheed Martin clocked the maximum sales, dominated 80 percent of the total arms market, the report said.
The report took into account the sales of 11 Russian companies and said that their combined growth was 48.4 percent as compared to 2013. The report also said, according to AFP, that Almaz-Antey, a Russian company with a turnover of $8.84 billion, was the top-most Russian company and ranked 11th in the global list of arms companies.
Russia has been accused by the U.S. and other Western powers of supplying arms to and supporting pro-Russian rebels in Ukraine, who are demanding to secede from the country. The sanctions were put in place against Russian companies and officials due to the claims of their support for rebels in Ukraine and after Moscow's annexation of Crimea in 2014. However, Russia has repeatedly denied the allegation.
© Copyright IBTimes 2023. All rights reserved.