Russia Fighting ISIS With Nuclear Warheads? Putin Warns Islamic State Group About Russian Army's Capabilities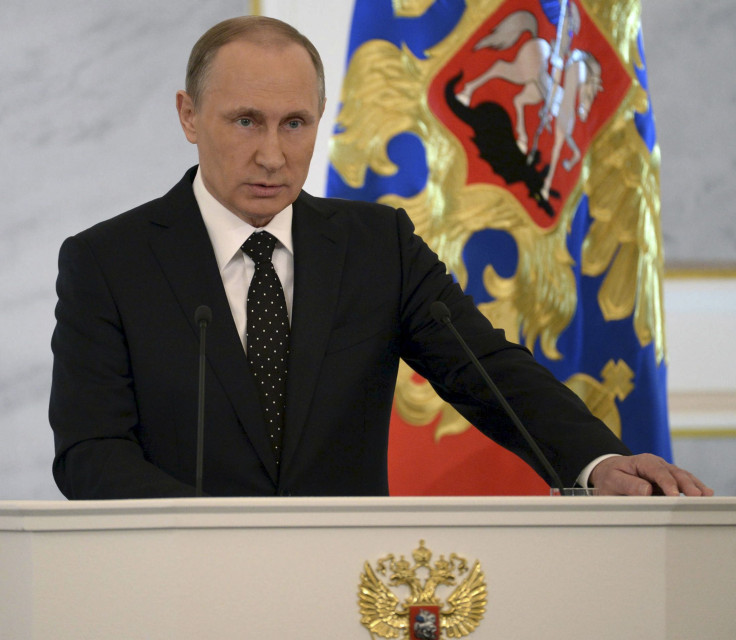 Russian President Vladimir Putin said the nation's submarines could be equipped with nuclear warheads to fight against the Islamic State group, also known as ISIS or Daesh, in Syria, the Independent reported Thursday. The Russian president's comments came after the nation successfully launched submarine missiles Tuesday against the terror group in Syria, hitting targets in Raqqa.
"We can say with complete confidence that fairly serious damage was done to weapons stores and a factory for preparing mines and, naturally, oil infrastructure," Putin said Tuesday when announcing the success of the submarine strike in Syria, Reuters reported. Russian authorities had announced their plans to the U.S. and Israel before conducting the strike, Putin said in the same address.
The same day the Kremlin launched the submarine strike against ISIS, Putin held a meeting with Russian Defense Minister Sergei Shoigu to discuss plans for fighting the terrorist group in Syria. Putin noted that the submarines used Tuesday could be equipped with nuclear warheads.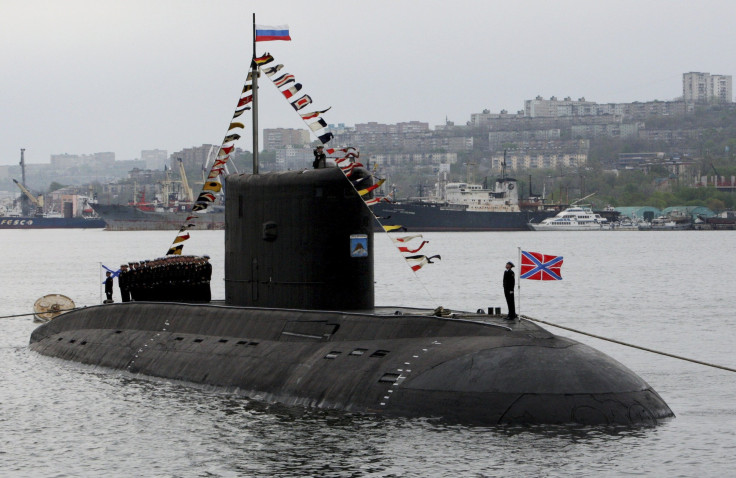 "Naturally, we do not need that in fighting terrorists, and I hope we will never need it," said Putin, as reported by the Independent, adding, "But overall, this speaks to our significant progress in terms of improving weaponry and equipment being supplied to the Russian army and navy."
The Kremlin has been conducting airstrikes against the Islamic State group since September, separate from a U.S.-led air coalition with Turkey, France and other allies. Authorities on the ground in Syria, including the U.S., have said Russia has been targeting rebel groups other than ISIS to bolster the regime of Syrian President Bashar Assad.
Russia has significantly stepped up its military action in Syria after a passenger plane carrying Russian citizens from the Sinai Peninsula in Egypt to Moscow was brought down by ISIS in November.
© Copyright IBTimes 2022. All rights reserved.
FOLLOW MORE IBT NEWS ON THE BELOW CHANNELS