Russia Foiled ISIS Terrorist Attack? Islamic State Group Trained Several Suspects In Syria, Authorities Say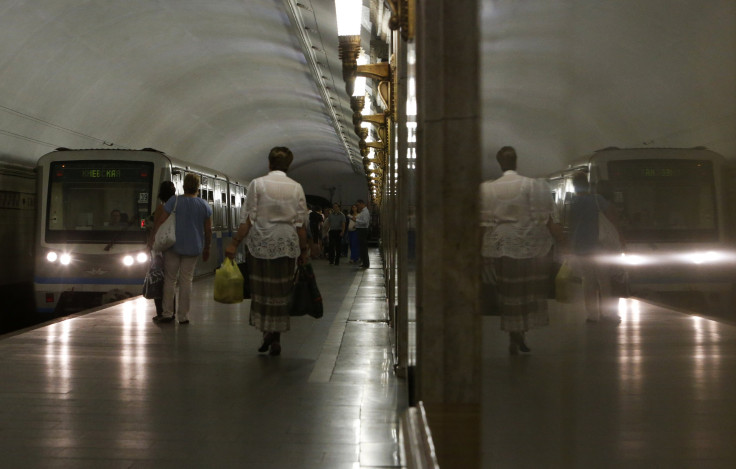 Russian men involved in a foiled suspected terrorist attack had trained in Syria with the Islamic State group, also known as ISIS, the Associated Press reported Monday, citing Russian intelligence sources. The Federal Security Service of Russia (FSB) arrested an undisclosed number of people Sunday who reportedly planned to carry out an attack on Moscow public transportation -- many details remain unclear.
Of those alleged attackers, "some...have been through combat training in Islamic State camps in Syria," according to a statement from the FSB, the Guardian reported. They came to Moscow "well before" Russia began launching airstrikes in Syria on Sept. 30, two days after Russian President Vladimir Putin said Moscow would target all "terror" in Syria -- not just ISIS but also other militants and organizations fighting the forces of Syrian President Bashar Assad, whom Russia supports.
Russia's entry into the war in Syria has raised concerns that it could be subject to retaliatory attacks. An estimated 2,000 Russians are said to be fighting with ISIS in Syria. One of the most infamous fighters was Abu Omar al-Shishani, or "Omar the Chechen," who was allegedly killed in November; he once reportedly told his father that the Islamic State group would invade Russia.
When Russian authorities raided an apartment in Moscow Sunday, they found 11 pounds of explosives ready for detonation via cell phone, and they arrested several people who allegedly planned the attack. Varying reports said anywhere from 10 to 15 men, including three Syrian nationals, had been arrested, the Guardian reported Monday.
It remained unclear by Monday whether security forces had detained all of those allegedly planning the attack. The last major terrorist attack on Moscow's public transport system was in 2011, when a suicide bomber killed 37 people and injured at least 130 others at Domodedovo Airport, Moscow's main hub. In 2010, two suicide bombers from Dagestan, a Muslim-majority region of Russia, killed 40 people in the Moscow metro system.
© Copyright IBTimes 2023. All rights reserved.