Russia 'Has Something' On Trump, Congresswoman Frederica Wilson Claims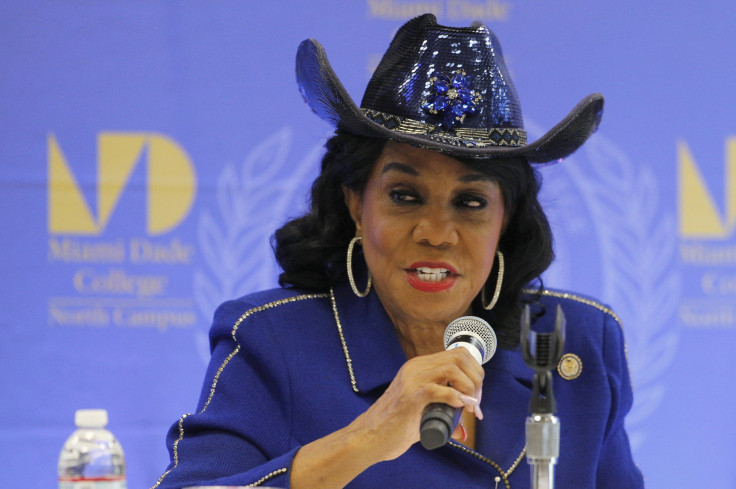 Miami Gardens Congresswoman Frederica Wilson weighed in on the relationship between Russia and President Donald Trump Tuesday during a discussion about Monday evening's State of the Union address. Wilson condemned how Trump handled sanctions against Russia during a boycott of the president's speech.
Wilson appeared to suggest Trump took certain actions because Russia "has something" on him.
"The House and Senate voted on all kinds of sanctions against Russia," Wilson said while talking to reporters, according to the Miami Herald. "Now, the president yesterday announced he wasn't going to impose those sanctions. They have something on him. And if he imposes sanctions against Russia, they're going to tell what they have on him."
Wilson did not discuss what she thought Russia "had" on the president.
The Trump administration defended the decision, stating that further sanctions against Russia were not needed, as Russia had already been the subject of other legislation against its defense and intelligence operations, CBS News reported.
"Sanctions on specific entities or individuals will not need to be imposed because the legislation is, in fact, serving as a deterrent," State Department spokesperson Heather Nauert said Monday, according to CBS. "Since the enactment of the CAATSA legislation, we estimate that foreign governments have abandoned planned or announced purchases of several billion dollars in Russian defense acquisitions."
Nauert was referring to the Countering America's Adversaries Through Sanctions Act signed by Trump in August. While the State Department did not impose new sanctions Monday, the Treasure Department, in compliance with CAATSA, released a list of Russian billionaires and political figures who might be sanctioned in the future, the Herald reported.
Wilson again leveled accusations against Trump in another statement Wednesday, discussing allegations of collusion between the president and Russia.
"While it is not clear that President Trump and his team of political neophytes were sophisticated enough to collude with Russian intelligence operatives during his campaign, his administration's seeming unwillingness to impose sanctions on Russia in response to its interference in the 2016 election – as required by law – raises a lot of questions," she said, according to the Herald. "Mr. Trump also is the only president in recent history to refuse to release his tax returns. Is it because he is not as fabulously wealthy as he wants the world to believe or because they will reveal deep financial connections to Russian banks and oligarchs?"
© Copyright IBTimes 2023. All rights reserved.