Russia Hints It Will Give Free Gas To Eastern Ukraine, Cut Off Kiev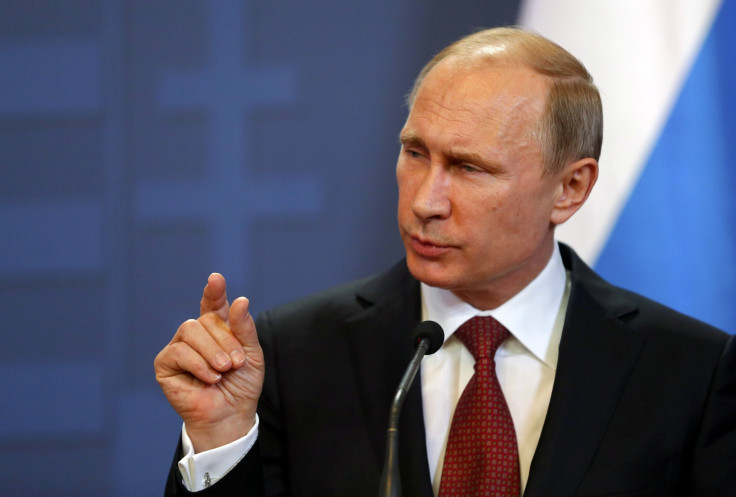 Russia's state-run natural gas supplier Gazprom said Thursday it could continue to supply rebel-held areas in eastern Ukraine with gas while cutting off the rest of the country by the end of the week if Kiev did not pay up front for future supplies. The Russian government could go as far as to supply gas to eastern Ukraine for free, said presidential spokesman Dmitry Peskov.
Russia has repeatedly used its gas supply monopoly in Ukraine to pressure Kiev to bow diplomatically over its conflict with pro-Russian separatists in eastern Ukraine. The two governments signed a deal in October that requires Ukraine to prepay for its gas through this winter. Russian President Vladimir Putin likened a Ukrainian cutoff of supplies to eastern Ukraine to "genocide."
Nearly all of Ukraine's natural gas supplies are provided by Gazprom. Gazprom also supplies about 30 percent of Europe's gas, half of which transits Ukraine and could theoretically also be cut off if Ukraine does not prepay for its gas for March.
Ukraine's economy is suffering from rapid currency inflation and deflation, its costly war and large amounts of sovereign debt. Ukraine's new government, which seeks to move closer to Europe and farther from Russia, earlier this month came to an agreement with the International Monetary Fund for a $17.5 billion bailout deal to take place over four years. The deal awaits approval from the IMF's leadership, and two sources close to the matter said Ukraine could lose that loan deal if the conflict in the east continues, according to a Bloomberg report.
A ceasefire that nearly disintegrated before it could even take hold last week has come into effect in the east during the last two days, prompting the Ukrainian military to move ahead with plans to withdraw some heavy artillery weapons from the front line per the "Minsk II" deal signed between warring parties and blessed by Russian, German and French leaders in Belarus' capital on Feb. 11. A full withdrawal of heavy weaponry is supposed to take place over two weeks, according to Agence France-Presse.
More than half a million Ukrainians are living "underground" in the war-torn east of Ukraine because of intense shelling between pro-Russian separatists and the military, the United Nations Office for the Coordination of Humanitarian Affairs reported last week. Many in the hardest hit areas have gone without running water, electricity or heat this winter, as artillery and rocket bombardments have destroyed public infrastructure there.
© Copyright IBTimes 2023. All rights reserved.