Russia Looks North To Arctic Circle As Military Exercises Get Underway; Plans For Ship Patrols Unveiled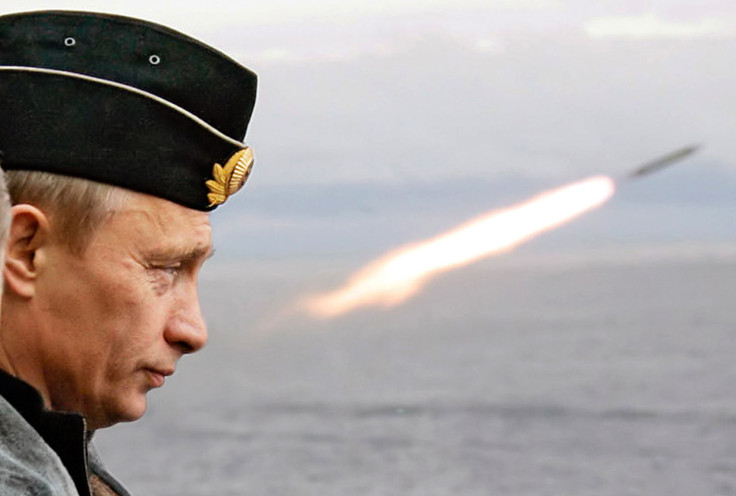 While Eastern Europe has edged closer to a military posture reminiscent of the Cold War over the past 15 months, the Russian military has begun conducting exercises in the frigid Barents Sea, a gateway to the Arctic Ocean and to a region that Russia has long coveted given its rich energy reserves and strategically important location. On Monday, the Russian warship Admiral Ushakov began exercises in the Barents Sea region, with training that will involve mine detecting, antiaircraft drills and anti-submarine defenses.
"Artillery squads will perform live firing to destroy sea-based and coastal targets, including fast-moving small-size objectives and floating sea mines, while antiaircraft missile and artillery system teams will repel air attacks from various altitudes and directions," said a Northern Fleet spokesman, Captain Vadim Serga, on Monday.
The northern region, including the Barents Sea and Arctic Circle, has taken on increased relevance as a military outpost in the past few years. Climate change, causing a warming of the Arctic and easier navigation and exploitation of vast oil and gas reserves, has made the Arctic a coveted prize -- and Russia sits right next to it. The increasing tension between Russia and NATO over Moscow's decision to annex Crimea in March 2014 and involvement in the Ukraine conflict is playing out largely along Russia's European border, but it also is reflected in Russia's conducting vast military exercises and permanently placing troops in its remote, frozen north.
The exercise in the Barents Sea is also aimed at demonstrating the Russian military's ability to operate in some of the world's harshest environments.
Russia also announced on Monday that it will commission new guard ships for its Arctic coastline. The first ship, the Polyarnaya Zvezda (Polar Star), is already conducting sea trials in the Baltic.
"We are strengthening our northern borders. The struggle for the Arctic, where the main mineral resources are concentrated, is underway. The border guards have also the task to protect our Arctic development resources," said Russian Deputy Prime Minister Dmitry Rogozin on Monday.
Another ship will be built, and both will come under the control of the Federal Security Service, which will be tasked with protecting Russia's exclusive economic zone in the north and help in the fight against piracy, terrorism, smuggling and drug trafficking, according to Rogozin. Among their weapons, both ships will have a helipad from which a Kamov Ka-27 helicopter can operate.
© Copyright IBTimes 2022. All rights reserved.
FOLLOW MORE IBT NEWS ON THE BELOW CHANNELS