Russia Threatens To Increase Military Presence In Belarus, Kaliningrad If US Puts Troops And Heavy Weapons In Eastern Europe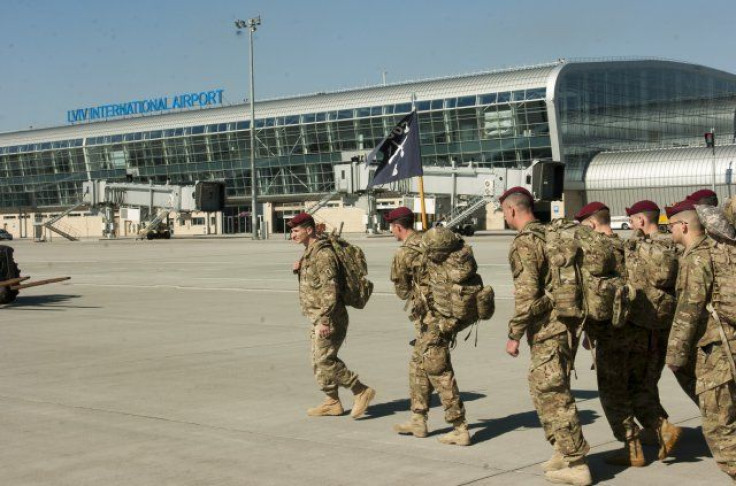 Russia is threatening to increase its military presence on its "western flank" if the United States pushes through with plans to place troops and heavy weapons in Eastern Europe, claimed a senior Russian defense ministry official on Monday. The potential action by both Washington and Moscow symbolizes a shift back to the military posture of the Cold War, when the two blocs faced each other with vast numbers of soldiers and weaponry in Europe.
"Russia would be left with no other option but to boost its troops and forces on the western flank," said Gen. Yuri Yakubov, who said that the U.S. plans represented the most aggressive step by NATO and Washington since the end of the Cold War in 1991, when the USSR dissolved.
While U.S. plans for such a move have not been fully detailed by the Pentagon yet, analysts say that Poland and Lithuania, NATO members that both share a border with the Russian enclave of Kaliningrad, would be the likely location of bases to host the troops and weapons. Ukraine, locked in a 15-month conflict with pro-Russian separatists that has caused an escalation of tensions between Russia and the U.S.-led alliance, would not host any of the new bases as it is not a NATO member.
Any U.S. deal to locate forces in Eastern Europe, where it currently has no standing armed presence, could be approved at the next meeting of NATO defense ministers in Warsaw on July 8-9, although the final location and timing of any move has yet to be determined.
"The U.S. military continues to review the best location to store these materials in consultation with our allies," Pentagon spokesman Col. Steven H. Warren told the New York Times Saturday. "At this time, we have made no decision about, if or when to move this equipment."
Even at this early stage, Yakubov says Russia would immediately add tanks, artillery and air units to those stationed on its Western border. It would then speed up the deployment of its new Iskander short-range ballistic missiles in Kaliningrad, and bolster its troop numbers in Belarus.
Despite the comments from Yakubov, the Kremlin has declined to officially comment until the Pentagon makes an announcement on the deployment.
"There were no statements from the United States to that end so I have no comment for now," Kremlin spokesman Dmitry Peskov told a conference call with journalists on Monday. "We will comment if there is a statement."
© Copyright IBTimes 2022. All rights reserved.
FOLLOW MORE IBT NEWS ON THE BELOW CHANNELS