Russia MiG-31 Supersonic Jets Practice Aerial Combat, Simulated Antimissile Maneuvers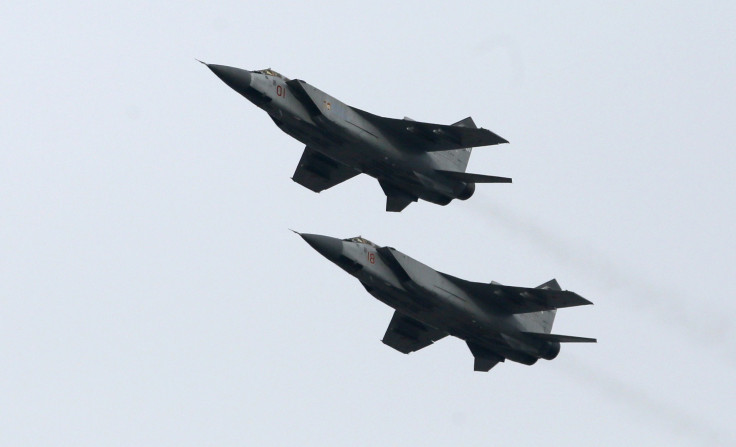 Russian Air Force MiG-31 jets practiced aerial combat and defensive combat maneuvers in the stratosphere over Kamchatka Peninsula in Russia's Far East, authorities said Thursday. The Soviet-design supersonic interceptor is currently the world's fastest aircraft in service.
"MiG-31 pilots practiced simulated aerial combat in the stratosphere, where the second crew acted as targets," Pacific Fleet Air Force said in a statement, according to Interfax news agency. "The combat training mainly focused on practicing techniques of air combat using both offensive and defensive combat maneuvers at high altitudes."
The aircrew of the MiG-31 also simulated antimissile maneuvers and worked on actions to gain more favorable positions in attacking a "hypothetical aggressor."
The MiG-31 jets reached an altitude of more than 32,800 feet during the maneuvers. The aircrew faced challenges flying at the stratosphere that has rarified air, which reduces engine capacity and makes it harder to control the aircraft.
MiG-31 jets, which are designed by the aerospace company Mikoyan, can reach an altitude of about 98,000 feet and are capable of shooting down even low-orbit satellites at an altitude of up to 75 miles.
© Copyright IBTimes 2023. All rights reserved.