Russia Plane Crash Update: Egypt Sending Metrojet Flight 9268 Black Box Abroad For Sound Analysis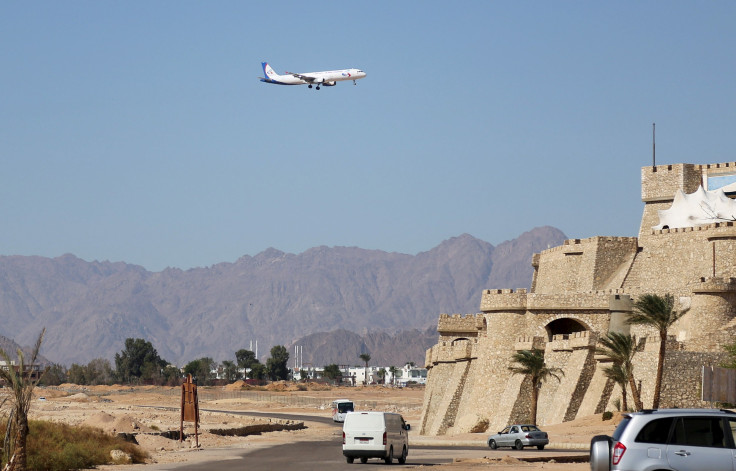 As investigators continue to try and determine what caused the crash of Russian Metrojet flight 9268, Egypt's civil aviation minister said a recording that features a sound before the plane broke up in the air would be sent abroad to be analyzed, AFP reported Friday. The minister did not specify which country would receive a copy of the black box recording.
"This sound will be analyzed with specific equipment that is not available in most countries," Civil Aviation Minister Hossam Kamal said, according to a state newspaper. "The last seven minutes of the black box recording will be sent to one of the countries that manufactures airplanes and that has this equipment to analyze this sound and its cause. The original recording will not be transported."
The U.S. and the U.K. have both said the plane likely was downed by a bomb planted by a terrorist group. The aircraft was scheduled to fly from the Egyptian resort town of Sharm el-Sheikh to St. Petersburg, Russia, Oct. 31. Both Russia and the U.K. have restricted flights to Sharm el-Sheikh. The crash killed all 224 people aboard.
Approximately 3 million Russian tourists vacationed in Egypt in 2014 and the flight restrictions have hit Egypt's tourism industry, with the country potentially losing around $280 million a month. Russia's tourism industry has lost approximately $23 million in less than a week since flights were suspended.
Russia and the U.K. have been sending empty flights to Egypt to return stranded tourists home. Egypt has been critical of the Western response of labeling the downing a terrorist act before the investigation has been completed.
"Some countries and Western media have created this strange atmosphere ... in that we were surprised by this quick and fierce media campaign pointing to a terrorist act without proof," Kamal said.
An affiliate of the Islamic State group, also known as ISIS, took responsibility for the crash but has not provided a detailed account. Russia began airstrikes in Syria Sept. 30 prompting ISIS to say it would retaliate against the Kremlin. ISIS issued a video Thursday threatening attacks against Russia.
© Copyright IBTimes 2022. All rights reserved.
FOLLOW MORE IBT NEWS ON THE BELOW CHANNELS