Russia Plans 'Mass Mobilization' By May 9, Ukraine Intel Shows
KEY POINTS
Russia's Rosreserv is currently assessing whether they are prepared for mobilization orders
Russia plans to take over Donbas despite little progress in th region
Ukraine may go on the offensive against Russia between late May and mid-June
Russia could announce a mass mobilization by Monday next week, according to a Ukrainian intelligence official.
Speaking in an interview with NV, Kyrylo Budanov — Head of the Chief Intelligence Directorate of the Ministry of Defense of Ukraine — said the Kremlin may announce the mobilization on May 9, adding that intel they received shows Russia's Federal Agency for State Reserves (Rosreserv) is currently assessing whether they are prepared to give out the order.
"Russia has already been enacting covert mobilization and is preparing to announce a mass mobilization in the near future," Budanov said.
"Now Rosreserv [Russia's Federal Agency for State Reserves] has started to check what they actually have in stock and to calculate what they can give out on mobilization orders. This is an absolutely necessary step before the start of real mobilization."
Asked whether Russia plans to take over the Donbas region of Ukraine, Budanov said it was likely the Kremlin's goal. However, he noted that the Russian's may not have enough time to do so.
"It will not happen. They will not manage to do it," he added.
Over the past week, reports have surfaced about declining morale among Russian soldiers in the war. Ukraine's Security Service also released recordings of intercepted phone calls, one of which revealed that Russian soldiers have considered hammering shrapnel into their bodies to flee the war.
Asked about the morale among the Russian army, Budanov said: "The Russian army is completely demotivated. However, there is a military vertical - commands come to them, and they will be forced to carry them out. If you don't do it, you go to prison, there are many different options."
As of Monday, Russian forces have yet to make much progress in the region, a senior U.S. Department of Defense official said in a statement, noting that troopers are suffering from poor leadership, low morale and logistic challenges.
Budanov's interview follows remarks made by Ukrainian President Volodymyr Zelensky's adviser Oleksiy Arestovich to Nikkei Asia that Ukraine may go on the offensive against Russia between late May and mid-June. Arestovich added that the offensive will be possible thanks to weaponry supplied by the United States and European countries.
Ukrainian forces have so far only conducted defensive warfare since Russia launched its invasion on Feb. 24. Going on the offensive will mark a turning point in the war.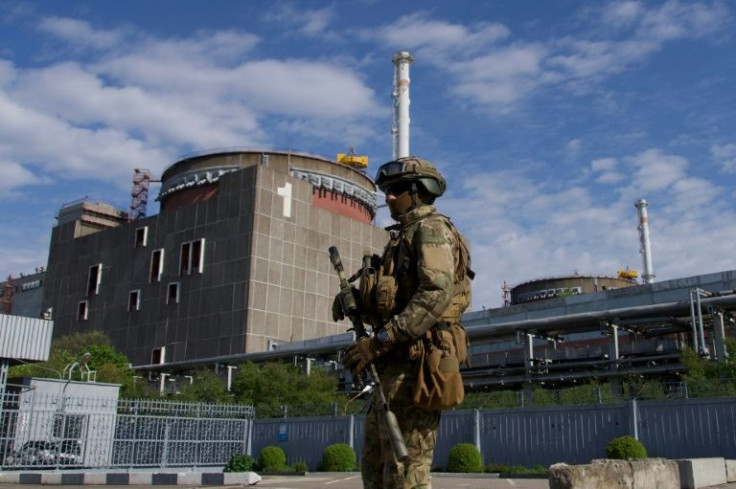 © Copyright IBTimes 2023. All rights reserved.