Russia Risks Recession After Economic Sanctions Over Ukraine Crisis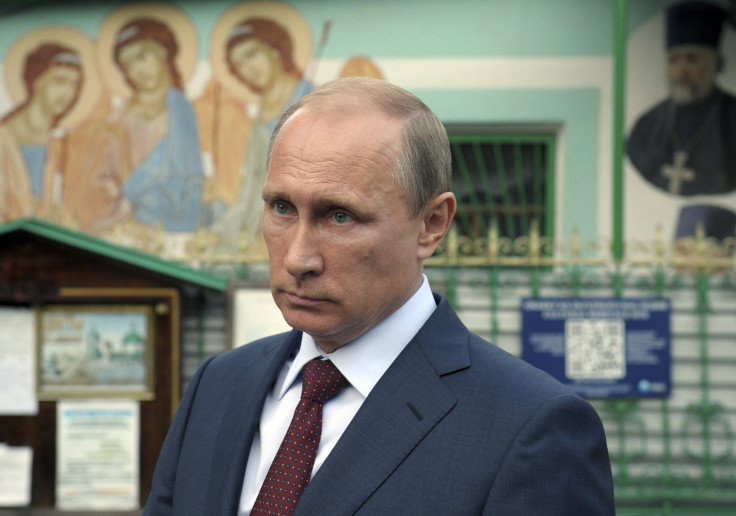 Russia could find itself in a recession if oil prices remain low and international sanctions continue to target its oil industry, according to economists and Russian ministers. Russia's oil woes could cut 2-4 percent of its $2 trillion annual GDP, which would tip an already slow-growing Russian economy toward stagnation.
An overall slump in global demand for crude oil has brought the benchmark Brent crude oil price down to its lowest since mid-2012. Russia marks the price of its Urals crude oil by the price of Brent.
"It is unlikely that we will see a sharp drop in prices, but we are unlikely to see a sharp rise. Most likely, we will see a stabilization in area of $90 per barrel," Maksim Oreskin, head of Russia's Finance Ministry's planning department. Oreshkin said Urals sit at around $93 per barrel, a $17 drop since June that gas cost Russia $55 billion a year in exports.
A Bloomberg survey of 19 economists found Russian Urals blend needs to trade at $100 per barrel or higher to avoid a recession. That's because oil- and gas-based products and materials make up half of all Russian exports and half of the federal budget. Naturally, Russia has relied heavily on that money to reinforce the economy through tough times.
Western sanctions have targeted the Russian oil industry itself, but sanctions on other industries have strained Russia's ability to withstand a downturn by relying on its strong oil industry. When excluding oil sales, Russia's deficit is more than 10 percent of its economic output. About half of all Russian exports go, or did go, to EU countries and the United States.
The World Bank lowered its estimate for Russian GDP growth in 2014 to 0.5 percent in its biannual report. It's estimates are even lower for 2015 and 2016: 0.3 percent and 0.4 percent respectively, down from 1.5 percent and 2.2 percent previously. The Russian government is far more optimistic and forecasts a 1.2 percent growth in 2015 and a 2.3 percent growth in 2016.
Even if sanctions ended by the New Year and the Ukraine debacle was solved, the World Bank estimates a 0.9 percent growth in 2015 and a 1.3 percent growth in 2016.
President Barack Obama told the U.N. General Assembly that the U.S. would lift its sanctions if Russia changes policy in Ukraine, but warned that Russia challenges the "post-war order" with its alleged incursion into Ukraine.
"A different path is available -- the path of diplomacy and peace and the ideals this institution is designed to uphold," Obama said. "The recent cease-fire agreement in Ukraine offers an opening to achieve that objective. If Russia takes that path -- a path that for stretches of the post-Cold War period resulted in prosperity for the Russian people -- then we will lift our sanctions and welcome Russia's role in addressing common challenges."
© Copyright IBTimes 2022. All rights reserved.
FOLLOW MORE IBT NEWS ON THE BELOW CHANNELS