Russia Seeks To Reap Economic Benefit in Iran After Sanctions Lifted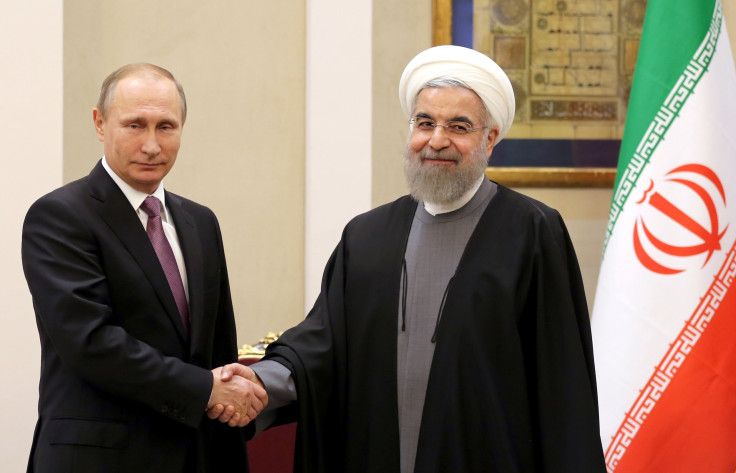 MOSCOW — Economic ties between Iran and Russia are set to deepen in the wake of the decision by the United States and other countries around the world to lift sanctions against Iran. Russian companies are racing to cash in on the political capital earned by Moscow during years of its support for the isolated regime in Tehran.
Major Russian firms, from helicopter manufacturers to gas producers, have voiced a desire to boost their presence on the Iranian market after the restrictions were canceled last weekend. Russian Agriculture Minister Alexander Tkachev visited Iran this week in an attempt to boost trade ties in the farming sector.
Longstanding backing for Iran's civil nuclear program and close cooperation in the military sphere was just one sign that Russia remained one of Iran's key allies while Tehran was ostracized by the international community over the last decade. The international alliance has been strengthened by the two nations' joint support for embattled Syrian President Bashar Assad in his country's bloody civil war.
Despite the political alignment, however, Russian companies mostly avoided Iran because of the risks of sanctions and subsequently the economic relationship never flourished. In 2014, trade between the two countries amounted to just 0.2 percent of the total value of Russia's foreign trade.
There is a feeling in Russia that "we've been your friends for all this time and now you should give something to your friends," said Andrei Baklitsky, an expert on Iran at the Moscow-based PIR Center think tank.
Furthermore, Iran has the potential to provide agricultural goods to the Russian market, replacing suppliers cut off by Moscow's 2014 food import ban on Western countries and the Turkish exporters barred as a result of a conflict with Ankara over the downing of a Russian bomber operating over Syria last year.
"The lifting of sanctions on Iran will undoubtedly be a new stimulus for the development of the trade relationship between Iran and Russia," Iranian ambassador in Russia Mehdi Sanaei told a gathering of Iranian and Russian businessmen in Moscow this week, the RIA Novosti news agency reported. The current value of trade ties was about $2 billion, he added, and could be much higher.
Russian Energy Minister Alexander Novak said in November that the trade turnover between the two countries could reach $10 billion "in the short term." That would represent a significant jump from previous levels. In 2014 the value of trade between the two countries was just $1.68 billion.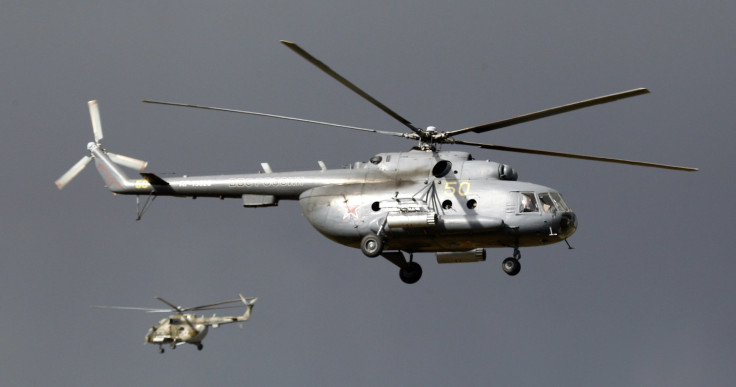 The Russian companies likely to reap the biggest rewards in Iran are those that had a close relationship with the Middle Eastern state prior to the imposition of sanctions and those that focus on high-technology products, particularly in the defense sector that Western firms are still likely to prefer to avoid.
"Western companies will not be doing anything that bears any resemblance to the military sphere," said expert Baklitsky.
Defense equipment manufacturer Russian Helicopters, the third-largest helicopter producer in the world and a subsidiary of Russian state-controlled conglomerate Rostec, was one of the first Russian firms to publicly express its desire to boost ties with Iran in the wake of the lifting of sanctions.
"We continue to develop our cooperation with Iran, offering unique civilian helicopter technologies and services for post-sale maintenance ... Our factories have the necessary production capacity to produce the required amount of machines for Iran in the shortest possible timeframe," deputy director of Russian Helicopters Alexander Shcherbinin said in a written statement to International Business Times.
Other major Russian companies that have expressed interest in Iranian expansion include state-owned gas behemoth Gazprom. "We have to work with that country, it's an interesting country," Viktor Zubkov, the head of Gazprom's board of directors and a longtime associate of Russian President Vladimir Putin, said Wednesday, the Tass news agency reported.
Agriculture is another major area of possible cooperation, with the Russian Agriculture Ministry announcing this week that Russia could increase its annual 1.3 million tons in grain shipments to Iran. Russia doubled grain exports to Iran during the 2014-2015 season compared with the same period the year before, according to official data.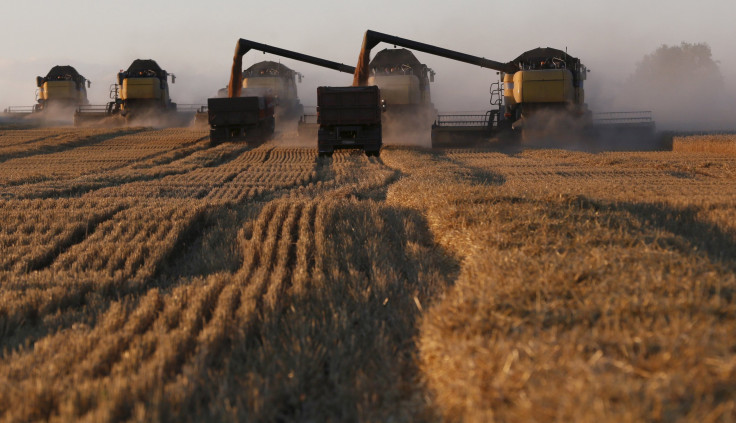 Russian banks, many of which are suffering from sanctions imposed on Russia by the U.S. and European Union over the Ukraine crisis, are reportedly hurrying to explore the Iranian market. A senior equity salesman at the Russian investment bank Renaissance Capital was recently dismissed because of meetings he had held with sanctioned Iranian companies, according to a Thursday report on the BNE IntelliNews website.
Some major Russian-Iranian agreements are already in place — and are likely to be facilitated by benefits of the lifting of sanctions, including easier access to capital.
Russia has close military ties with Iran: Last year, Putin removed a block on the export of Moscow's advanced S-300 air defense missile system to Tehran. The contract has now been signed, and Russian officials said earlier this month that Iran had paid an advance for the shipment.
In 2010, Russia completed the construction of the Bushehr nuclear power plant along the Persian Gulf and in November 2014, Moscow announced that it would build two more nuclear reactors in Iran, with the possibility of a further six.
But analysts warned that it would not be smooth sailing for Moscow in Iran. Russia will have to battle other firms, particularly those in Europe, for deals in the country, which has a population of 80 million people.
"There are a lot of opportunities for the Russian Federation but there will be a lot of competition ... Europe will fight for the Iranian market," said Irina Fedorovna, an expert at the Moscow-based Center for Study of the Middle East.
Other countries already appear to be actively courting the Iranian establishment, with Chinese President Xi Jinping set to become the first major world leader to visit post-sanctions Iran next week when he stops in Tehran during a tour of the Middle East.
Putin's last visit to Iran was in November — his first in a decade — and he held meetings with Iran's supreme leader, Ayatollah Ali Khamenei, and Iranian President Hassan Rouhani. Discussions mainly focused on Syria, and their support for Assad, but Putin also praised economic ties and said Russia was ready to extend $5 billion of credit for joint Russian-Iranian projects.
"The political relationship is at a very high level," said Fedorovna. "The task is to push the economic relationship to the same level."
© Copyright IBTimes 2023. All rights reserved.