Russia Signals More Military To Belarus as Ukraine Briefly Cuts Power To Crimea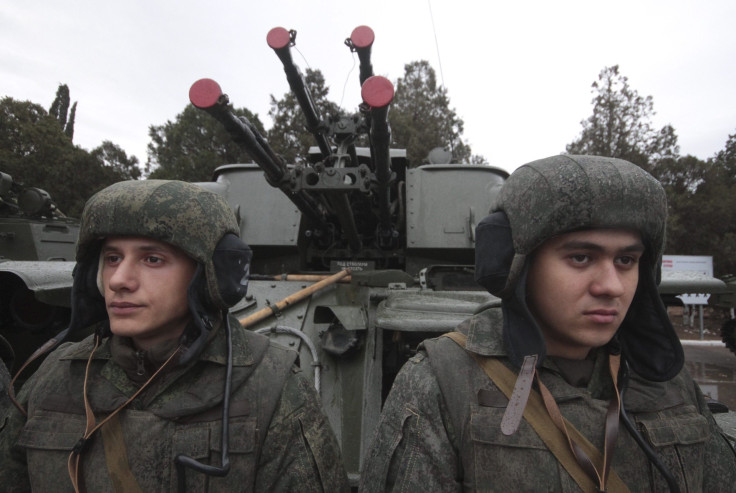 Peace negotiations commenced Wednesday in Kiev aimed at quelling a war between Ukraine and pro-Russian rebels, but recent moves by Ukraine and Russia cast a shadow on the prospects for a resolution emerging from the talks.
On Wednesday, Ukraine briefly cut off power to Crimea, its former territory that Russia annexed earlier this year, while Russia reportedly plans a new air base in Belarus, north of Ukraine.
The Ukrainian parliament voted on Tuesday to remove its country's non-aligned status in order to apply for NATO membership – a move that would put Western Europe's sphere of control at Russia's doorstep and elicited irate responses from Moscow.
Prime Minister Dmitry Medvedev added to the fury on Wednesday by saying if Ukraine applied for NATO membership it would "turn Ukraine into a potential military opponent for Russia."
Hours after Russia's response to the pro-NATO vote, Ukraine temporarily cut off power to the southern Crimean peninsula that Russia annexed in March, reminding the region of how dependent it is on Ukraine's energy grid.
The New York Time described stoplights and telephone services suddenly going dark Wednesday morning. Power was later restored after a spokesman for Ukraine's energy ministry told Reuters the outage was routine.
Meanwhile, Russian state media reported Wednesday that Russia is sending planes and helicopters to Belarus, which borders Ukraine in the north. Russian Defense Minister Sergey Shoygu said Belarus has agreed to a Russian air base in the city of Babrujsk that will be fully operational by 2016.
Shoygu met Tuesday with Belarus Defense Minister Andrei Ravkov to discuss increasing the number of Russian aircraft and helicopters in Belarus "to ensure security of shared air space," the Russian defense chief said in a statement.
Russia wants to establish S-300 long-range surface-to-air missiles batteries in Belarus. If Ukraine fell under the umbrella of NATO, Belarus would become more important to Russia's national security.
© Copyright IBTimes 2023. All rights reserved.