Russia Skips Meeting With US, EU, Other Countries To Discuss 2016 Nuclear Security Summit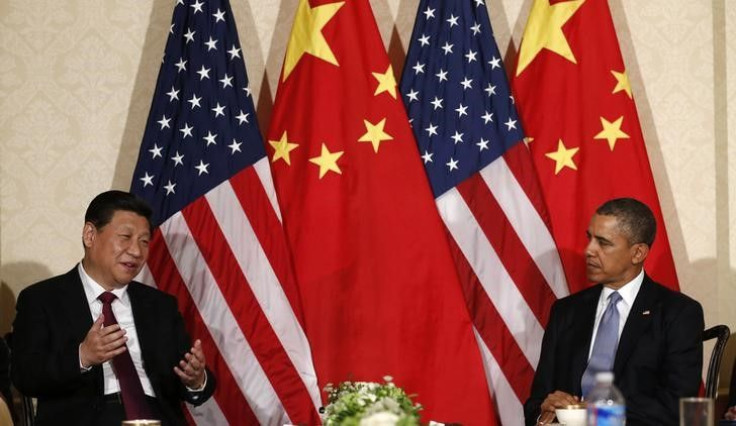 Russia chose not to attend a meeting on Monday to plan the 2016 Nuclear Security Summit, The Associated Press, or AP, reported citing officials from the United States and European Union. Relations between Russia, the U.S. and EU have been frayed in recent months over the conflict in eastern Ukraine.
Officials said that it was not clear if Russia's move was a precursor to boycotting the summit or if it was only making its displeasure felt about the sanctions imposed on it by the U.S. and EU because of its decision to annex the Crimean peninsula and its alleged role in fomenting crisis in Ukraine. Russia is one of the five recognized nuclear powers in the world and, according to AP, about three to four meetings are scheduled to be held in preparation for the summit, which is planned for spring of 2016.
"The Russians, besides the United States, are the biggest possessor of nuclear material so if they are not involved in this, it sends a terrible signal about their prioritization," Said Luongo, head of the Washington-based Partnership for Global Security, said according to AP, adding: "And it sends a terrible signal about the 20-plus year cooperation between the United States and Russia on this agenda."
Since 2010, a series of summits have been planned in an effort led by U.S. President Barack Obama to help keep nuclear weapons and material away from terrorists. And, the number of countries that have enough material to build nuclear weapons has also fallen to 25 from 39 since then, AP reported.
Russia also stayed away from a meeting in The Hague in March where several countries agreed to apply international guidelines for nuclear security to their national laws. The countries also agreed to make public the methods they use to protect their nuclear installations, and allow them to be scrutinized independently, AP reported. Japan, Italy and Belgium also agreed to reduce their stock of enriched uranium and plutonium. The 35-nation meeting was also attended by China, India and Pakistan, AP reported.
"As far as the U.S. is concerned, the door remains open to their joining future such meetings," Patrick Ventrell, a spokesman for the National Security Council at the White House, said according to AP, and added: "You would have to ask them," when asked why Russian leaders missed the summit meeting.
© Copyright IBTimes 2023. All rights reserved.