Russia Is A Threat? NATO General Warns Europe Needs A 'Grand' Military Strategy To Stop Putin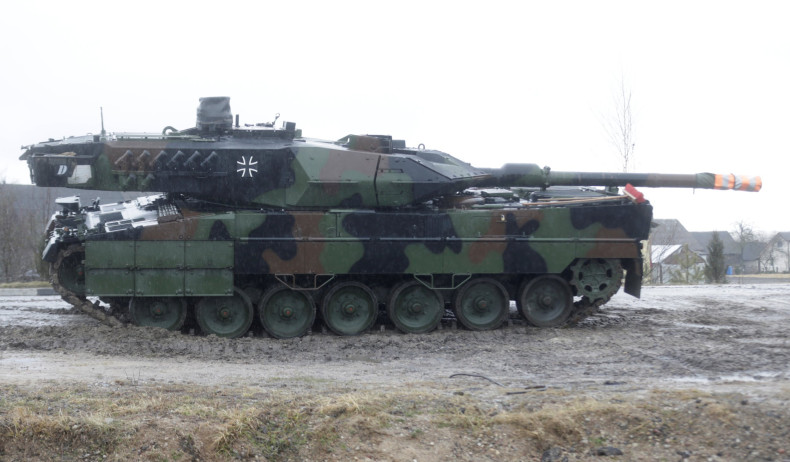 European leaders must work together to stop Russia from invading more nations and protect security across the continent, NATO's highest-ranking operational European officer warned world leaders Thursday. Sir Adrian Bradshaw, a British general and NATO's deputy supreme allied commander, said Russian President Vladimir Putin is a threat to the West who "has his hands on all the levers of power."
Bradshaw described the Russian threat in an interview with the Financial Times. "It's the responsibility of NATO . . . not only to be the architect and executor of military strategy, but to understand clearly how military strategy is integrated with the other arms of national power and to flag up where action needs to be taken in the non-military domain," he said. "We need to move in the direction of the ability to formulate in the old-fashioned terms, grand strategy . . . I think it has quite serious implications regarding the relationship between NATO and the EU."
He cited Russia's reported interference in the U.S. presidential election in November that helped Republican President Donald Trump win the White House. He warned Russia could strike again in other nations. Putin "might consider that his methodology . . . works quite well," the general said.
Nations across Europe have expressed concern about Russia's aggression after the annexation of Crimea from Ukraine in 2014. Most recently, Sweden announced this week it would reinstate its military draft and the Trump administration announced it would increase the U.S. defense budget by $54 billion. Estonia is also expected to host hundreds of NATO soldiers this summer.
"Estonia is not alone," Estonian Defense Minister Margus Tsahkna said of the NATO drills. "We are sending the message to Russia very clearly that we are able to speak the same language as Mr. Putin does - and it's language that we are ready to fight."
© Copyright IBTimes 2022. All rights reserved.