Cold War: Will Trump Stop Russia? Putin Will Never Return Crimea Despite Trump Hopes, Moscow Senator Says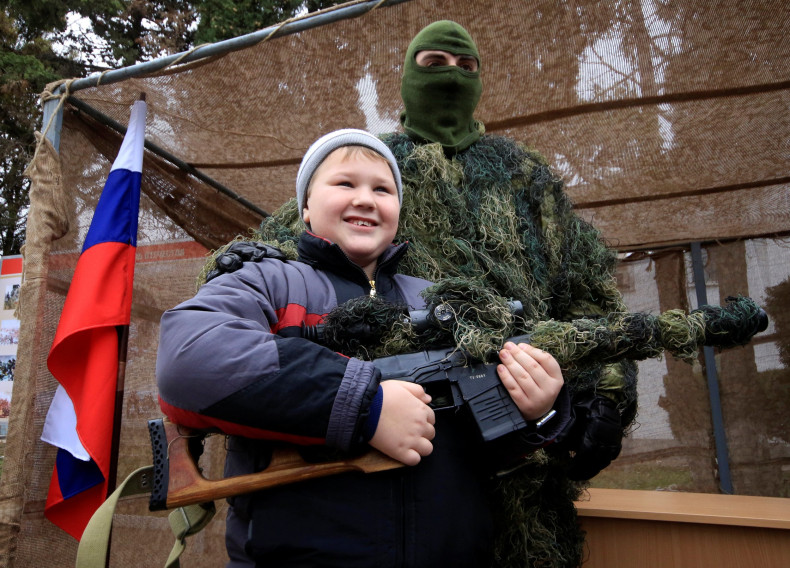 Despite Ukraine's alleged plans to regain control of Crimea, Russian Senator Aleksey Pushkov announced Sunday the Black Sea peninsular territory could never be returned after being annexed by Moscow three years ago, RT reported.
Russian troops occupied Crimea, which has an ethnic Russian majority and became part of Ukraine in 1954, in February 2014 after massive protests ousted pro-Moscow Ukrainian President Viktor Yanukovych. Despite criticism from Ukraine's interim government, Crimea held a Moscow-sponsored referendum the following month that resulted in the territory declaring independence from Ukraine and allegiance to Russia. The move, along with Moscow's support for pro-Russia separatists in eastern Ukraine, devastated relations between the countries.
Earlier this month, Ukrainian Interior Minister Arsen Avakov told local media he had a plan to restore diplomatic ties that included "restoring Ukrainian territorial integrity" of Crimea and the rebel-held eastern territory of Donbass, but Pushkov rebuked these words.
"Avakov has reported that Kiev has a plan to regain Crimea and Donbass, but he has not revealed its essence. Crimea definitely cannot be returned now, with or without a plan," Pushkov wrote on Twitter.
Russia's annexation of Crimea was recognized by several other nations while the majority of other nations have not. Washington, under former President Barack Obama's administration, was extremely critical of Russia's action and demanded Russia withdraw. President Donald Trump, who has expressed his support for forging strong bilateral ties with Moscow, said he would "consider" recognizing Russia's annexation of Crimea during his campaign. In his administration's most recent statement on the matter, however, the White House appeared to reverse this position.
"President Trump has made it very clear that he expects the Russian government to de-escalate violence in the Ukraine and return Crimea," White House spokesman Sean Spicer said at a daily news briefing earlier this month. "At the same time, he fully expects to and wants to get along with Russia."
Russia has maintained that the annexation, along with Moscow's support for pro-Russian rebels waging war for independence in eastern Ukraine, was necessary for protecting its interests, namely the ethnic Russian community, from what it called a reactionary government in Ukraine after the revolution. Ukraine has argued that the move represented a violation of the country's sovereignty and has refused to recognize the legitimacy of Moscow's governance in Crimea.
© Copyright IBTimes 2022. All rights reserved.