Russia-Turkey Conflict: Turkish Military Downs Unidentified Drone Near Syria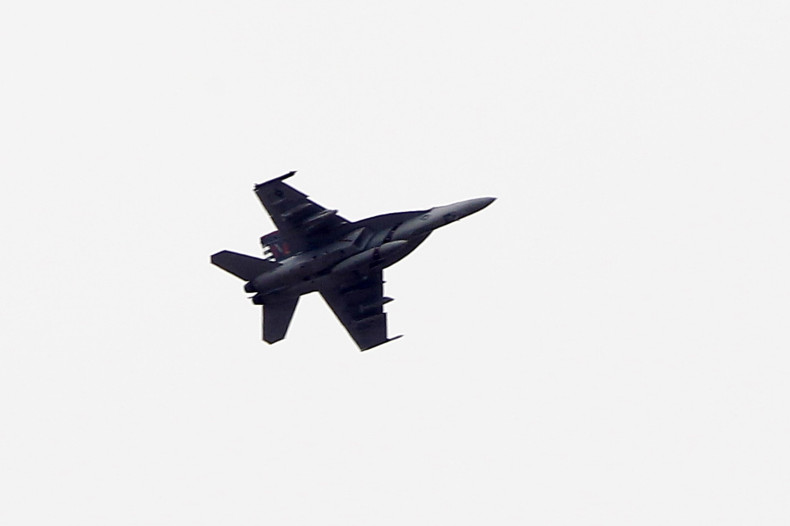 Updated 7:44 a.m. EDT -- The unidentified drone shot down by Turkish jets patrolling the Syrian border Friday is believed to be of Russian origin, a U.S. official told Reuters. However, the Russian defense ministry said all of its drones in Syria were operating "as planned" and all of its planes had safely returned to base, the RIA Novosti news agency reported.
A written statement posted on the Turkish General Staff's official website earlier Friday did not say whether the downed aircraft was manned or a drone: "Today, an aerial vehicle of unknown nationality was detected inside our airspace on the Syrian border, and when it continued its movement despite being warned three times, our aircraft on patrol mission on the border fired and shot down the vehicle within the rules of engagement," the statement read, according to Hurriyet Daily News. "The Turkish Armed Forces is executing its tasks with determination within the rules of engagement."
Without citing sources, Turkish news channel NTV said the aircraft was a drone and it fell about 1.85 miles inside Turkish territory. A senior Turkish government official speaking to Reuters later identified the object as an unmanned aircraft. "It's a drone. We are trying to identify its nationality," the official reportedly said Friday.
Russian jets violated Turkish airspace twice earlier this month and Turkey has warned it will respond if the breaches continue. Turkey has also reported unidentified aircraft and Syria-based missile air defense systems harrassing its fighter jets, according to Reuters.
Original story:
The Turkish military shot down a drone of unknown nationality that violated its airspace near the border with Syria on Friday, a senior government official told Reuters.
The armed forces in Ankara said earlier in a statement it had downed an unidentified aircraft after issuing three warnings, in line with NATO member's rules of engagement. The state-run TRT broadcaster identified the unknown aircraft as a drone, according to the Wall Street Journal.
Turkish Foreign Minister Feridun Sinirlioglu warned Russia Thursday that it was making a "big mistake" by conducting airstrikes in Syria in support of President Bashar Assad's regime.
"What it does will bring no meaning or benefit, other than delaying the transition process to help Syria out of the chaos," Arab News quoted Sinirlioglu as saying. "We will continue with our warnings."
This is a developing story.
© Copyright IBTimes 2022. All rights reserved.