Russian Operation In Syria 'Big Mistake' As It Is Delaying Political Transition: Turkey, Saudi Arabia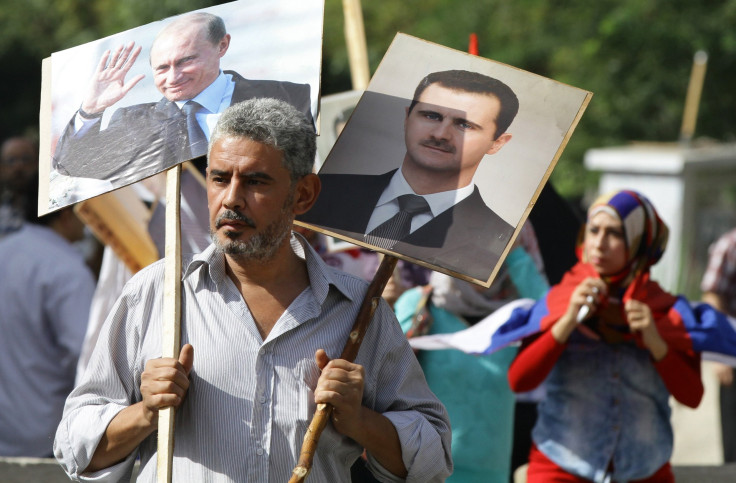 Russia's support from Syrian President Bashar Assad is a big mistake, according to Saudi Arabia and Turkey.
Turkish Foreign Minister Feridun Sinirlioglu warned Russia Thursday that it was making a "big mistake" by conducting an air strike in Syria in support of the Assad regime. His comments came after he had held talks with his Saudi counterpart Adel Al-Jubeir.
"What it does will bring no meaning or benefit, other than delaying the transition process to help Syria out of the chaos," Arab News quoted Sinirlioglu as saying. "We will continue with our warnings."
The Saudi foreign minister, on the other hand, said that his country was in agreement with Ankara on opposing Assad who, according to them, would have to play "no role." He insisted there should be a political solution to the Syria crisis.
"We (in Ankara) discussed the intervention of foreign powers, especially the Russian intervention which is a very critical issue and could lead to foreigners intervening in Syria from the outside," Al-Jubeir said. "Saudi Arabia and Turkey are in agreement on supporting the opposition in Syria."
Russian President Vladimir Putin has, meanwhile, criticized the United States for not cooperating in its offensive against Islamic State group and other terrorists in the country. While Moscow maintains its stance that its offensive is targeted against terrorists in Syria, many in the West believe Russia is more interested in saving the Assad regime.
French President Francois Hollande said Friday Russia, despite its efforts, would not be able to save the Assad regime from falling. "Russia's intervention from this point of view can bolster the regime but will not save Bashar," AFP quoted Hollande as speaking at a press conference in Brussels.
© Copyright IBTimes 2023. All rights reserved.