Russia-Turkey Crisis: Ankara Set To Be 'Main Loser' After Putin Sanctions On Produce And Tourism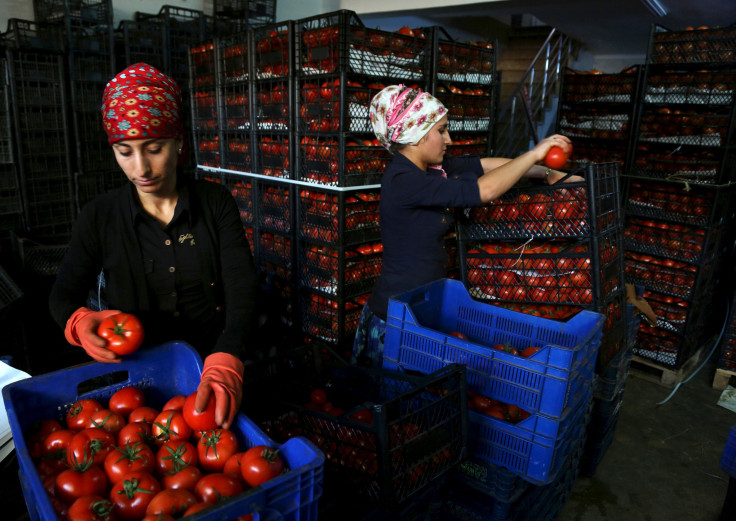 Millions of Russian tourists will no longer be soaking up the sun in Turkey and supermarkets across Russia will soon stop carrying Turkish produce after economic relations between the two countries further deteriorated on Monday. Russia prevented 1,250 trucks carrying Turkish exports from crossing its border as the Kremlin continued to demand an apology from Turkey for the downing of a Russian Su-24 fighter jet last week.
With approximately $31 billion in bilateral trade between Moscow and Ankara, Russia's increased sanctions show it largely controls the economic relationship between the two states. As Turkey tries to apply countermeasures and find new markets for its produce, it will likely look to increase its exports to the European Union and the Middle East, while the Kremlin will work to bolster ties with Central Asian markets. That could drive up food costs in Russia and force Turkey to suffer losses as it lowers prices to entice new trade deals.
"In terms of generalized day to day trade, Turkey will be the main loser. If Russia continues the sanctions on highly perishable items, it will not be easy for Turkey to sell them elsewhere," said Jacob Funk Kirkegaard, senior fellow at the Peterson Institute for International Economics based in Washington, D.C.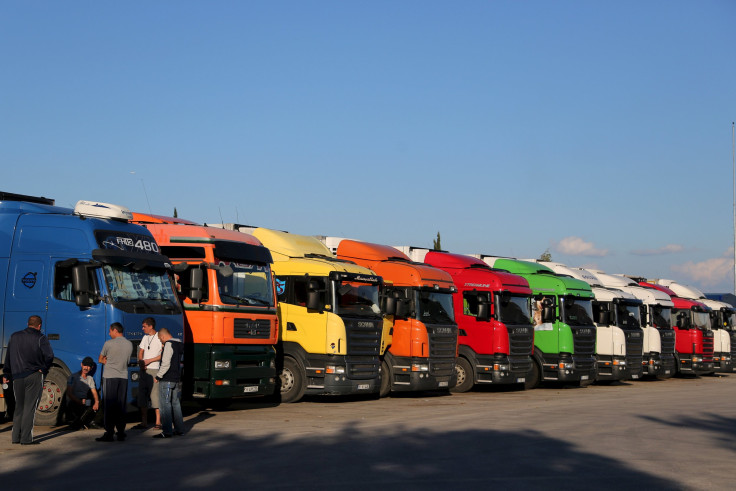 Since the collapse of the Soviet Union, Turkey and Russia have increased economic and political ties, with Ankara describing the relationship as "deeply-rooted" and "rapidly advancing in all fields." Russia is Turkey's ninth largest export market at approximately $6 billion. Most of the trade involves food, consumer goods and textile products – all of which can be replaced by other markets. After Germany and China, Turkey imports the most goods from Russia, with a heavy dependence on Russian natural gas.
"This country is 60 percent dependent on our gas," said Russia's business ombudsman Boris Titov on Monday, state news source Tass reported. "I think Turkey will not introduce sanctions, especially that they obviously want to make reparation for wrong; they want to mend relations."
As retaliation for its downed warplane, Russian President Vladimir Putin signed decrees banning Russian companies from employing Turkish citizens starting Jan. 1, suspending a visa-free regime with Turkey, banning charter flights from Russia to Turkey and stopping tour operators from selling vacations packages to Turkey. The ban on Turkish fruits and vegetables passed Monday was the latest escalation.
Russia turned toward Turkey's agriculture market after crippling economic sanctions were imposed by the U.S. and EU over Russia's annexation of Crimea from Ukraine in March 2014. Russia responded to sanctions by imposing its own against Western food products, forcing the Kremlin to find a new import market. Turkey stepped in to provide Russia with 20 percent of its vegetable imports and the Kremlin's latest fruit and vegetable ban has again stoked fears about Russia's food costs and produce shortfalls.
Russian Agriculture Minister Alexander Tkachyov told state-run media on Monday that Russia could replace produce imports from Turkey by turning to Azerbaijan, Uzbekistan, Morocco and Israel. He also said any price increases would be "minimal." "Russians will not feel the fact that Turkey is not present today on the country's market," he said. "This is quite obvious, trust me."
But with Turkey supplying Russia with nearly half of its tomatoes, Russian businesses will be forced to find new suppliers and adjust their logistics chains, making Tkachyov's claims of a "minimal" disruption questionable.
"When Western food disappeared from shelves, prices increased," said Alex Kokcharov, an analyst focusing on Europe and the Commonwealth of Independent States for IHS, a global economics and risk analysis firm. "There will be an affect in terms of this for both countries."
Turkish Imports and Exports over Time | FindTheData
Turkey will likely look to send some of its banned produce to the Middle East and increase exports to their key markets in the EU, especially Germany. "The EU would surely be able to absorb more Turkish exports…but it's a matter of price," Kirkegaard said. "I'll be very surprised if they'll be able to increase exports to EU without lowering prices."
Other sanctions won't be so easily addressed. Over 3 million Russian tourists visited Turkey in 2014, making Russians the second largest group of tourists after Germans, Reuters reported. While Turkey has turned to the Middle East to attract more tourists in recent years, experts said the private-tour infrastructure that had been created for Russian tourists was not yet in place for Middle Eastern visitors.
"I don't think Turkey can really compensate for the lose of Russian tourists," said Gareth Jenkins, a senior fellow at the Institute for Security and Development Policy's Silk Road Studies Program, which is based in Istanbul. "There were already problems of keeping the numbers up."
Meanwhile, Russia's domestic economy will likely be hit the hardest in the republics of Tatarstan and Bashkortostan, where there are large Turkic populations. With the ban on Turkish workers and potential economic disruptions in the regions with links to Turkish businesses, Tararstan could lose $1.5 billion in investments, IHS estimates.
"If you're a Turkish exporter dealing with Russia, it won't be easy and it won't cheap," said Bulent Aliriza, founding director of the Turkey Project at the Center for Strategic and International Studies in Washington.
© Copyright IBTimes 2022. All rights reserved.
FOLLOW MORE IBT NEWS ON THE BELOW CHANNELS