Russia-Ukraine Conflict: Kazakhstan Textbook Says Crimea Part Of Russian Federation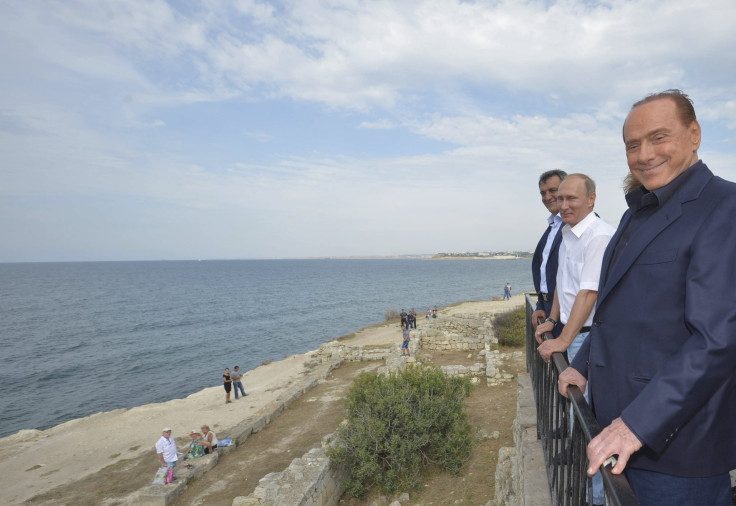 Ukrainian authorities have demanded an explanation from officials in Kazakhstan over a new textbook that shows the annexed Crimean peninsula as part of the Russian Federation, RFE/RL reported. Ukrainian officials sent a note to their Kazakh counterparts Friday demanding that the textbooks be withdrawn immediately, in the latest confrontation between Russia and Ukraine.
Russia's annexation of Crimea in March 2014 has only been recognized by a small portion of the international community, including Russian allies Syria and Venezuela. More than 100 countries condemned Russia's illegal annexation of Crimea during a vote at the United Nations last year.
The note Ukrainian officials sent said that the position in the textbook "contradicts the official position of the international community, including Kazakhstan -- the country that has repeatedly expressed its support for Ukraine's territorial integrity."
Kazakh officials confirmed that they had received the note. They had no immediate response to the request to withdraw the textbooks.
Kazakhstan is a member of the Eurasian Economic Union, a trading group Russia spearheaded as an eastern response to the European Union. Russia had hoped Ukraine would become a member of the Eurasian Union once former President Viktor Yanukovych delayed signing an association agreement with the EU in November 2013. Instead, protests broke out in Ukraine's capital that led to the overthrow of Yanukovych in February 2014.
Shortly after Yanukovych fled to Russia, unmarked armed men appeared on the Crimean peninsula. Russian President Vladimir Putin later admitted that these men were members of the Russian military.
Putin has visited Crimea several times since the annexation. Most recently, Putin toured the area with his friend and former Italian Prime Minister Silvio Berlusconi. During the visit, the two drank a 240-year-old bottle of wine from a famous winery prompting Ukrainian officials to say they would file charges.
Earlier this week Crimean Tatars staged a blockade of the peninsula to highlight the declining human rights situation in the region since Russia's annexation.
© Copyright IBTimes 2023. All rights reserved.
FOLLOW MORE IBT NEWS ON THE BELOW CHANNELS