Russia-Ukraine Debt Update: Russian Lawsuit Over $3B Is Latest Economic Showdown Between Countries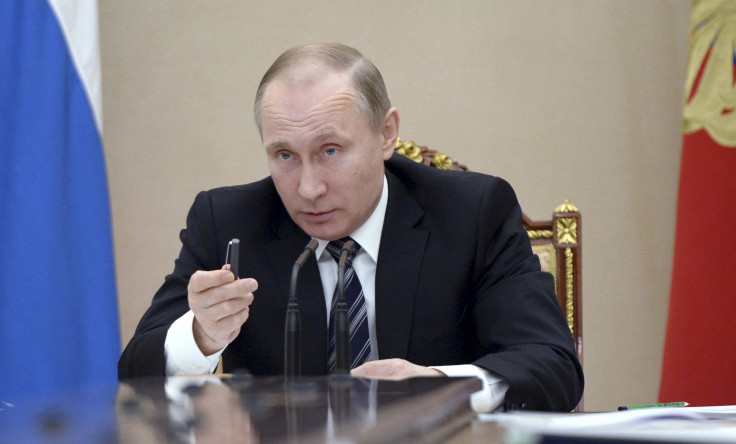 The Russian government filed a lawsuit against Ukraine over a $3 billion debt Wednesday, setting the stage for another showdown between the unfriendly neighbors, Reuters reported. Russian Finance Minister Anton Siluanov said the suit was filed at London's High Court, where he expects the hearing to be open and transparent.
"The lawsuit was filed after repeated unsuccessful attempts to encourage Ukraine to [engage in] a constructive dialogue on debt restructuring," Siluanov said, according to Reuters.
The $3 billion Eurobond feud dates back to 2013, when the Kremlin purchased the bond from the government of then-Ukrainian President Viktor Yanukovych in the midst of the revolution that eventually swept him from power. While the Ukrainian government was able to negotiate a 20 percent writedown on $18 billion in bonds held by creditors in August, the Russian government refused to participate, saying the loan was made to the government and would not qualify under debt restructuring.
"We have repeatedly stated our readiness to discuss the possibility of a bilateral settlement outside court on Ukraine's obligations to Russia," Siluanov said, according to Kremlin-backed Sputnik News.
Russian President Vladimir Putin had suggested several solutions to the bond repayment before the lawsuit was filed, including repayments of $1 billion per year with backing from Western governments or having the International Monetary Fund provide Ukraine $3 billion so it could then make the repayment to Russia.
"Ukrainian colleagues have no chance to win this court battle," said Russia's Deputy Finance Minister Sergei Storchak in December, the Wall Street Journal reported. Putin threatened to file a lawsuit in December if Ukraine did not make a repayment by the Dec. 20 deadline. The lawsuit will proceed in the U.K. because the Eurobonds were drafted under British law, Bloomberg reported.
The IMF changed its lending rules to allow loans to continue to countries that have not paid creditors. However, the IMF has stalled its next payment tranche to Ukraine following political infighting, the resignation of the country's economics minister and stalled economic reforms. Ukraine's economy has been badly battered since the country's revolution that began in 2013.
Following Russia's annexation of Crimea from Ukraine in March 2014 and the subsequent war in the Donbass region, the two countries have been engaged in a tit-for-tat trade war, with truck drivers transporting goods between the two countries hit by bans Monday.
© Copyright IBTimes 2023. All rights reserved.
FOLLOW MORE IBT NEWS ON THE BELOW CHANNELS